Fleet Command Report, February 2021: Archanis, Wiki, Klingons!
Teylas Ramar

Posted On
February 7, 2021
Addressed To
All Fleet
Categories
Fleet Command
To all the members of Bravo Fleet:
It may not seem like it, but it has almost been a year since a lot of us began this journey for the rebirth of Bravo Fleet. April will mark one year and as we get close to that anniversary we aren't letting up on the different options we have available for you guys to spend your time with us! We have an exciting event coming up…
Archanis Campaign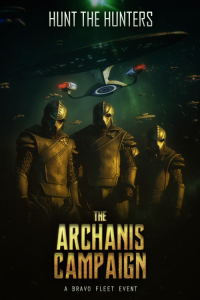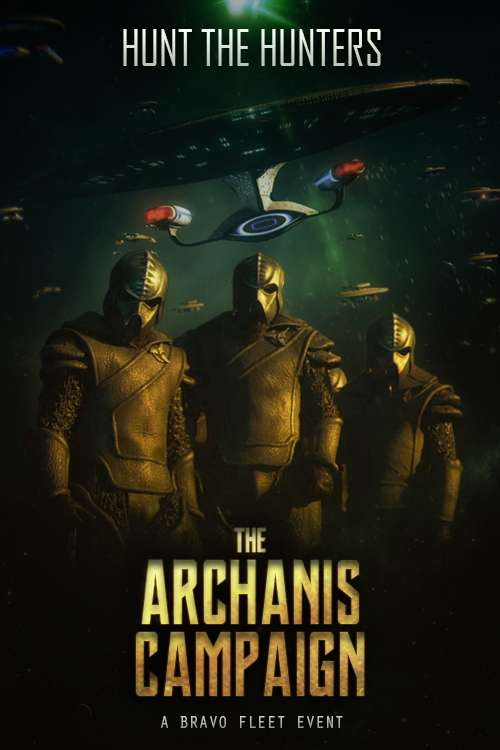 Starting next Saturday, the 13th of February, we begin the Archanis Campaign. This can be best summarized as a writing and role-play event, held on Relay Station Bravo, that will last a few months. Within the campaign, you will be writing your own stories about the adventures of your ship (or team), joining others in role-play, and influencing the fleet-wide narrative story.
You don't have to put your other writing on hold for months to make your contribution. It could be one short tale of your ship or team responding to a situation. Or you could get stuck into role-play with a group of other members. Or you can really commit and tell a whole story across multiple missions! What you write will be taken by the Lore Office and impact what happens next.
We provide the setting and backdrop, you provide the action and interaction through your writing. Speaking of setting and backdrop, you should check out this doc put together by the Lore Office with all the major pieces and players here! Also, if you haven't used our forums before that you don't have to create a new account! You can simply log in with your BFMS username and password.
The Bravo Fleet Wiki
Some have already noticed, but the Bravo Fleet Wiki has undergone a massive visual revamp last weekend to join its massive content revamp as well. We hope that this will make content easier to find and more visually appealing, and we welcome any and all members of Bravo Fleet to add their content!
We're working on slowly moving a lot of things back to the wiki. This may seem like a duplication of work, which in a way it is. We could've made a lot of this work with BFMS if we really, realy wanted to. However, the wiki has something built-in that BFMS does not: a changelog. Through the wiki's history function, there is accountability and transparency for Bravo Fleet staff to not be able to, as it were, pull a fast one. Any changes to policy pages, the Charter, the Magistrate Code, etc. are logged by the wiki by default.
Anyone who might be interested in helping to administrate the wiki, please feel free to reach out to the Lore Office or myself on how you can help!
The Bravo Fleet Registry
This is just a quick note to everyone that the administration of the Bravo Fleet Registry has been switched from the Office of the Chief of Staff to the Loremaster's Office. We've come to realize that almost all of the registry related issues fall more under the purview of the Lore Office. It made little sense for the OCS to handle these requests when they were requesting Lore guidance for some requests. The goal for Bravo Fleet, administratively, has been to do things that make sense and cut out as much middle man as possible and this achieves that goal! For many members, this will mean next to nothing.
However, I did want to make note of it. So if your ship requests are being followed up by the Lore office… now you know why!
Comms Office Recruiting Staff!
The Bravo Fleet Communications Office is looking for a deputy along with other staff officer positions to assist in its work. Currently, that involves recruitment and marketing through social media. There are other projects that the Comms office would like to take on, but could use some enthusiastic members to help!
If you're interested in stepping up and serving the fleet (leveling-up), then reach out to @Capierno#0754 on discord today!
Gaming Competitions!
In honor of the Year of the Klingon and all the Klingon stuff going on in STO, the Gaming Office has two competitions going on that you might want to check out! Just remember that if you've never played STO before that it is free to play, can all but be run on a potato of a computer, and can be downloaded here! The competitions right now are:
In the STO Klingon Recruitment Challenge, the goal of this one is to take a Klingon character and play this one up! You can get awards for doing many different actions, solo or as part of a team, with a KDF aligned character. This is a great way to participate in the Klingon Recruitment group, either as a veteran with a new character, a returning player just looking to get back in, or as a way to start with Star Trek Online. The bonuses that come with being a recruit during this event are also pretty excellent and useful to a player of varying skills. The best thing? You could win this one just by playing the game and getting some screenshots at the end of certain actions!
The other competition, the STO Character Biographies, is a little different. Unlike the one above, this focuses on the writing aspect of Bravo Fleet, where the roots of this fleet are. Creating a character for Star Trek Online is easy; thinking about their background and their history is quite another. How would your character fit into the world of 2411? Where did they come from? As the entry requirements for Starfleet were relaxed due to war demands in 2408, is your character the best and the brightest, or are they hiding a deep, dark and troubled past? Does your character have honor, or are they destined for Gre'thor without a change of pace?