USS Odyssey: Shattered Storm
The Odyssey heads into the Paulson Nebula to help neutralise the damage caused by the multiple storms but finds itself running out of time!
Mission Description
Heading into the Paulson Nebula, the Odyssey has been assigned to clean up the mess that has been left behind and rescue any stragglers missed by the mass relief effort. While trailing the edge of one of the larger ion storms, the ship finds itself investigating a number of localised subspace rifts that appear to be interacting with one another. With tachyon emissions so high and the chroniton count above the norm, Odyssey encounters an anomaly forming in the nebula that may cause more problems if it isn't dealt with. Racing against the clock to complete their work, Odyssey gets help from some unexpected visitors and with Commander Reyas off the ship requiring further aid in her mission to save her mother, the captain finds his priorities shattered in the midst of the storm.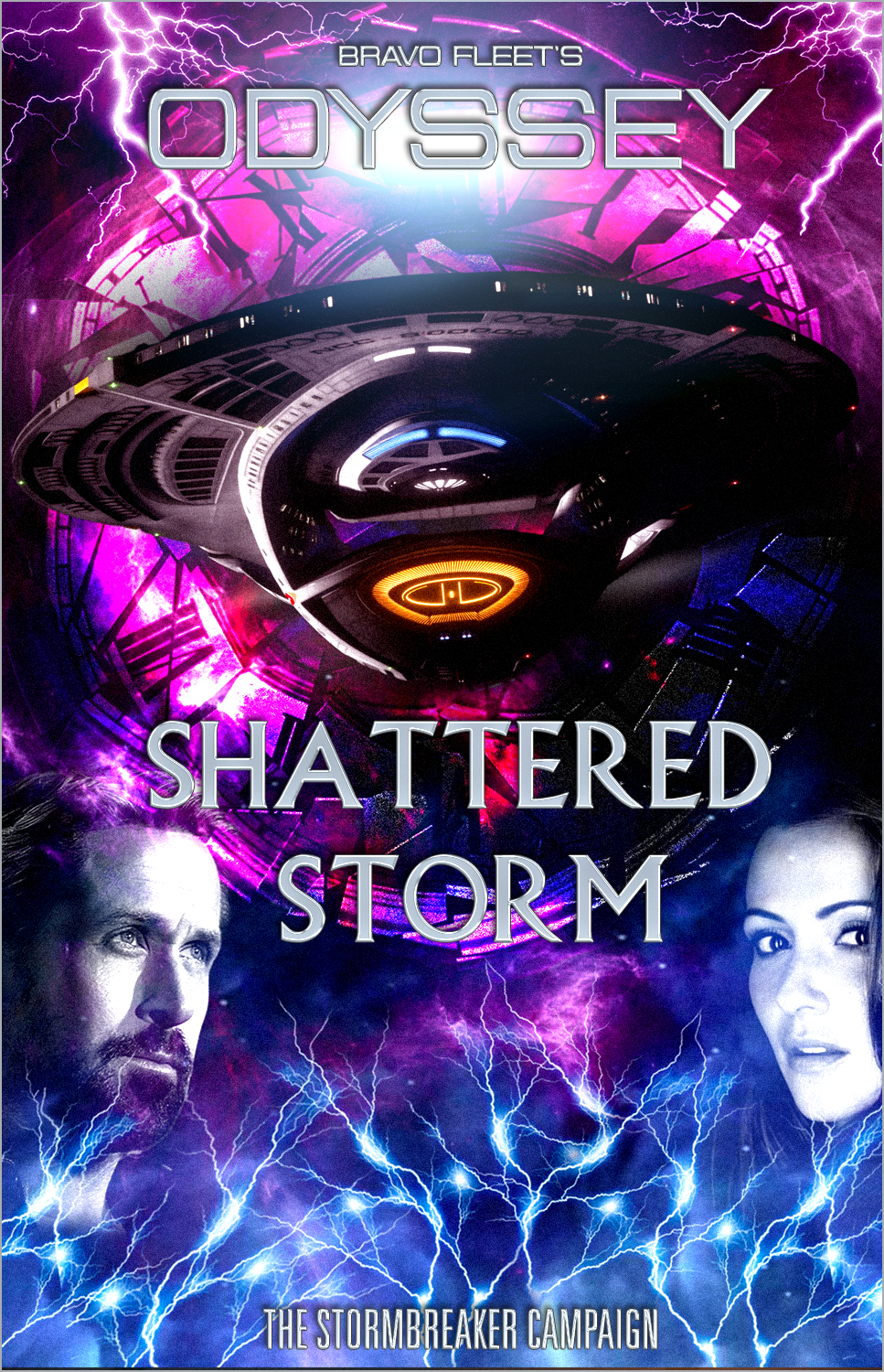 About the Mission
Command

Status

Complete

Total Stories

25

Start Date

05/02/2022

End Date

19/03/2022