USS Endeavour: Slouching Towards Bethlehem
The search for Ephrath brings Endeavour deep into Romulan territory, trapped between two powers, the mysteries of the ancient Tkon, and a crisis that still rages
Mission Description
And what rough beast, its hour come round at last,
Slouches towards Bethlehem to be born?
– 'The Second Coming,' William Butler Yeats
Endeavour has destroyed Omega particles at the refugee hub of Teros, and located the ancient Tkon world of Ephrath, that fallen empire believed to hold the key to technology responsible for the Omega crisis. But it has come with its challenges, Captain Rourke pushed to the brink to drag his splintered staff through the mission before his capture by the Romulan Star Empire, enemies since his orders to destroy the Imperial ship Erem as it sought to steal Omega. Rescued by his crew and set right by those close to him, Rourke has made a tentative peace with his crew, and they with each other, but the job is not yet over.
The galaxy-spanning Tkon network holding up the Galactic Barrier is breaking down and must be fixed to stop Omega flooding the galaxy. Ephrath, a hub of this network deep in Romulan space, must be found.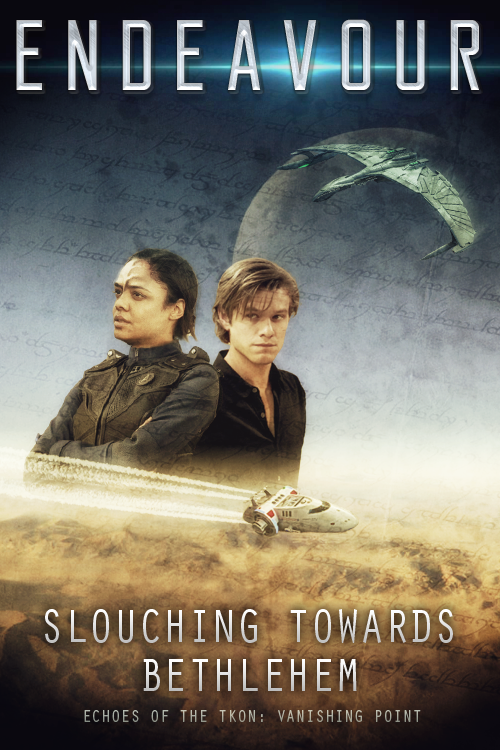 About the Mission
Command

Status

Complete

Total Stories

10

Start Date

04/09/2021

End Date

17/09/2021