USS Odyssey: X Never, Ever Marks The Spot
What appears to be an unusual planet in an unusual place becomes more as further mysteries are dug up.
Mission Description
Odyssey has been ordered to the Burbidge Cluster in the Delta Hedalos Sector. The cluster has no other inhabitable planets, most are gas giants or solid rock except for one. Exploring this planet and discovering why it is the only one to sustain life in the cluster has now become the ship's priority, but the exploration of the planet's surface takes the crew further into the mystery. Eventually they find the remains of an ancient civilisation and a symbol etched brings more surprises. Before long the crew find themselves beginning a quest that they had not seen coming.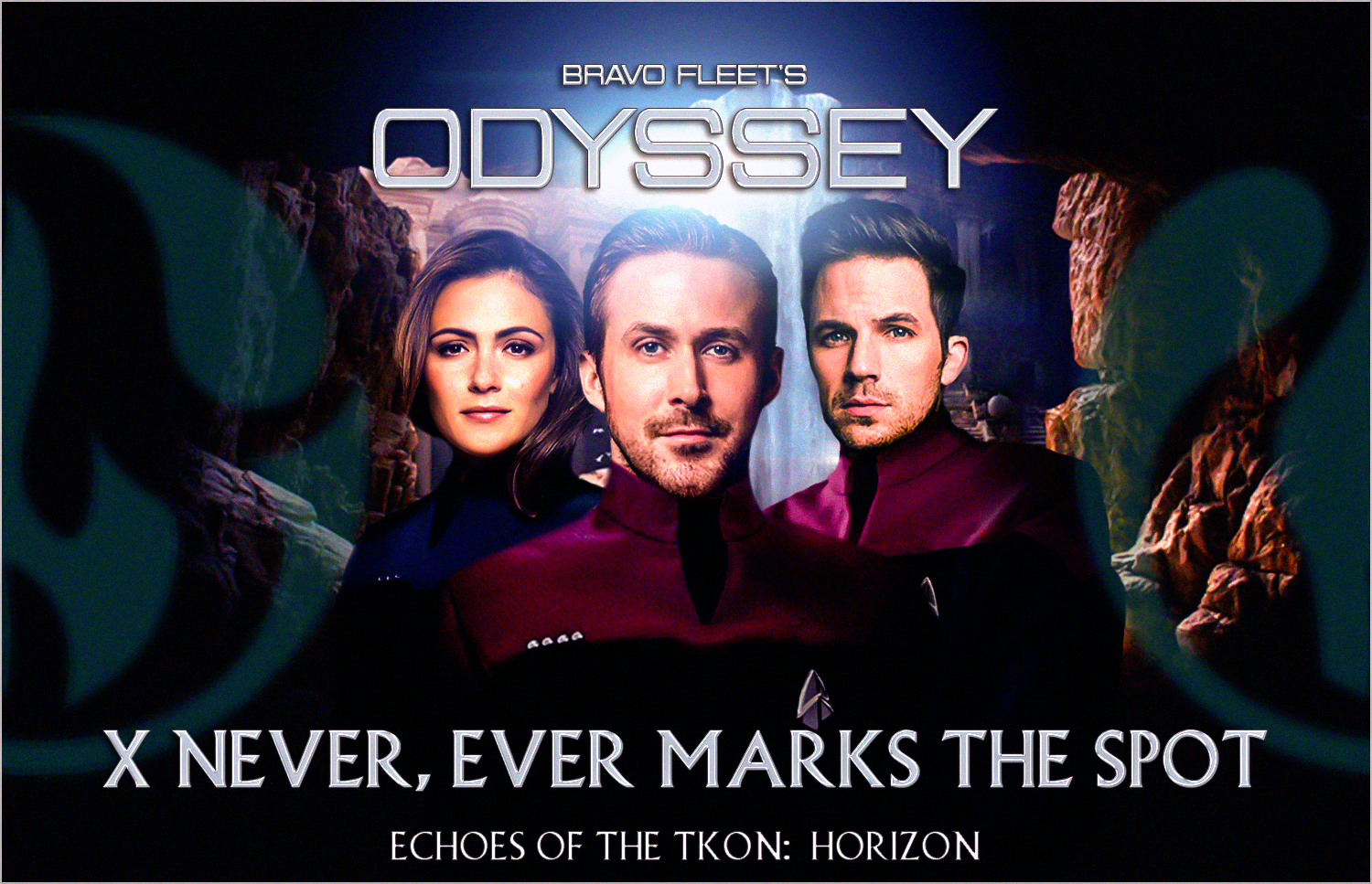 About the Mission
Command

Status

Complete

Total Stories

9

Start Date

15/08/2021

End Date

27/08/2021