USS Neptune: Secretum Fuit Proditor
Arriving at the Archanis Sector with a new crew, the Tesla immediately heads for the Praxis System in expectation of D'Ghor forces, and captain and XO become acquainted - and butt heads. But the expectation of danger proves correct when the Tesla is intercepted by a bird-of-prey that threatens to be more than a match for their skill.
Mission Description
The newly christened USS Tesla was immediately thrust into the action of the Archanis Campaign. Captain Ryder, a veteran in Tactics and Security of Starfleet, takes over the new command with a new FO, who he is not optimistic of at first. The Tesla heads to Praxis III to survey for any signs of the ruthless D'Ghor. After speaking to a former tactician of the KDF Ryder heads for Praxis III.
Upon arrival, the Tesla was immediately attacked by D'Ghor forces who were rallying for an attack, led by the ruthless Captain Vilk'on. The Tesla contends in a dangerous cat and mouse game with the D'Ghor who are being helped by a familiar face to Ryder. Will the D'Ghor defeat the Tesla or will the Tesla send the warriors of the D'Ghor to Gre'thor?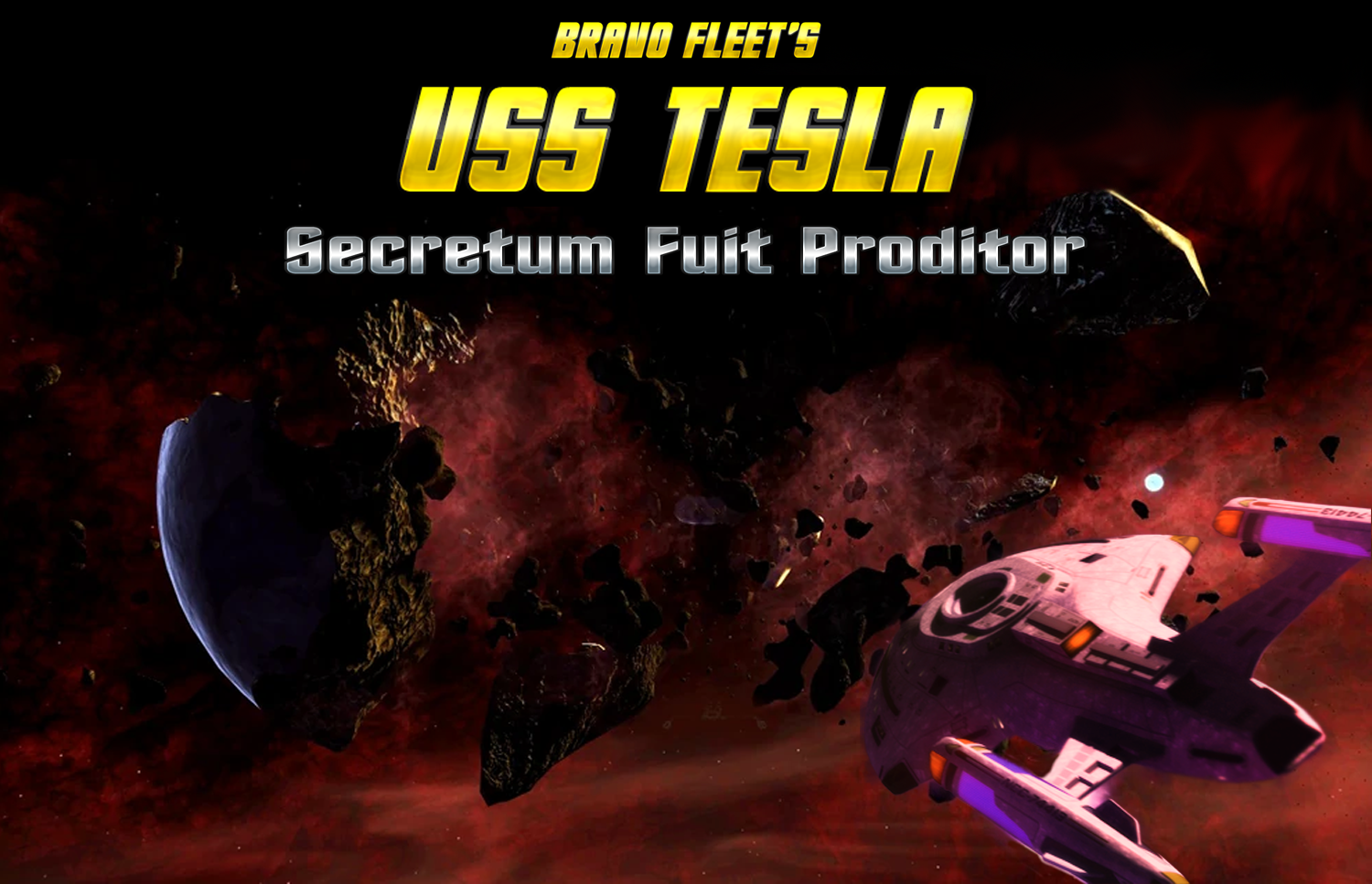 About the Mission
Command

Status

Complete

Total Stories

4

Start Date

11/04/2021

End Date

03/05/2021