Christopher Pike Medal of Valor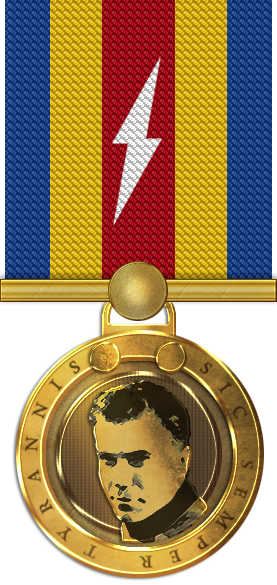 The Christopher Pike Medal of Valor is one of the most prestigious awards available for Starfleet officers. The Medal of Valor is for those who demonstrate exceptional leadership, dedication, and meritorious conduct to the organization over a sustained period of time well beyond that of the normal member.
Criteria
Nominated by a Bravo Fleet Admiralty member.
Nominations must include evidence within the submission.
All nominations will be reviewed by the Bravo Fleet Senior Staff and will be subsequently approved or rejected.
Recipients