USS Endeavour: Bloody, but Unbowed
Six weeks after a crippling attack on the USS Endeavour, the crew returns to the Neutral Zone to begin their mission of diplomacy and aid under the shadow of pain, vengeance, and distrust
Mission Description
In the fell clutch of circumstance,
I have not winced nor cried aloud.
Under the bludgeonings of chance
My head is bloody, but unbowed.
– 'Invictus,' William Ernest Henley
Months ago, Lieutenant Kharth and Ensign Beckett rescued Doctor Karl T'Sann from the Romulan Rebirth Movement in the former Neutral Zone. Grateful, T'Sann revealed to Endeavour his mission: to find the Koderex, an archive ship from the original Romulan exodus, presumed lost before ever reaching Romulus with all of its knowledge. T'Sann has long sought the Koderex, convincing Kharth its discovery will transform the fortunes of the splintered Romulan people.
But before his search could begin, the Manticore-class USS Endeavour was sent to the Neutral Zone to support the diplomatic mission of First Secretary Sophia Hale, leading one of the Federation's first forays to the region to cooperate with Romulan governments and, above all, lend aid to the refugee hubs and colonies in the fraught borderlands. It was the start of a new venture, a shift from months of stress and conflict to a mission of hope and peace.
Until, barely a day out from Starbase Bravo, something hit the ship…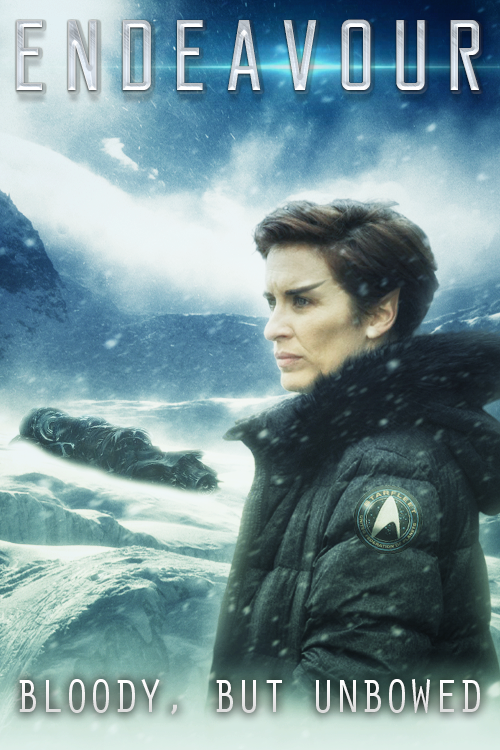 About the Mission
Command

Status

Complete

Total Stories

8

Start Date

16/11/2021

End Date

31/12/2021