Challenger: The Romulan War: The Tholian Stratagem
It's time to hit the Romulans again, this time harder for those who gave their lives so far in the war. The crew of the Challenger are determined.
Mission Description
With the Romulans no now longer able to use their telepresence capturing devices on allied ships, Starfleet decides to take the fight to the Romulans. They instruct Burton to lead an attack against the Romulan shipyard and supply base in the Rator system. On the eve of their first strike though, the human fleet soon discover one other faction who are interested in their fight the Romulans…the Tholian Assembly.
---
Dedicated to the members of Bravo Fleet past, present and future. Thanks for being a great place to share my writing and enjoyment of the Star Trek universe.
MJ
---
HISTORIAN'S NOTE
The story is set in the last quarter of the year 2155 (ACE) after Challenger defeats the Romulans at the Bassen Rift (Star Trek: Challenger – The Romulan War: A Shot In The Dark).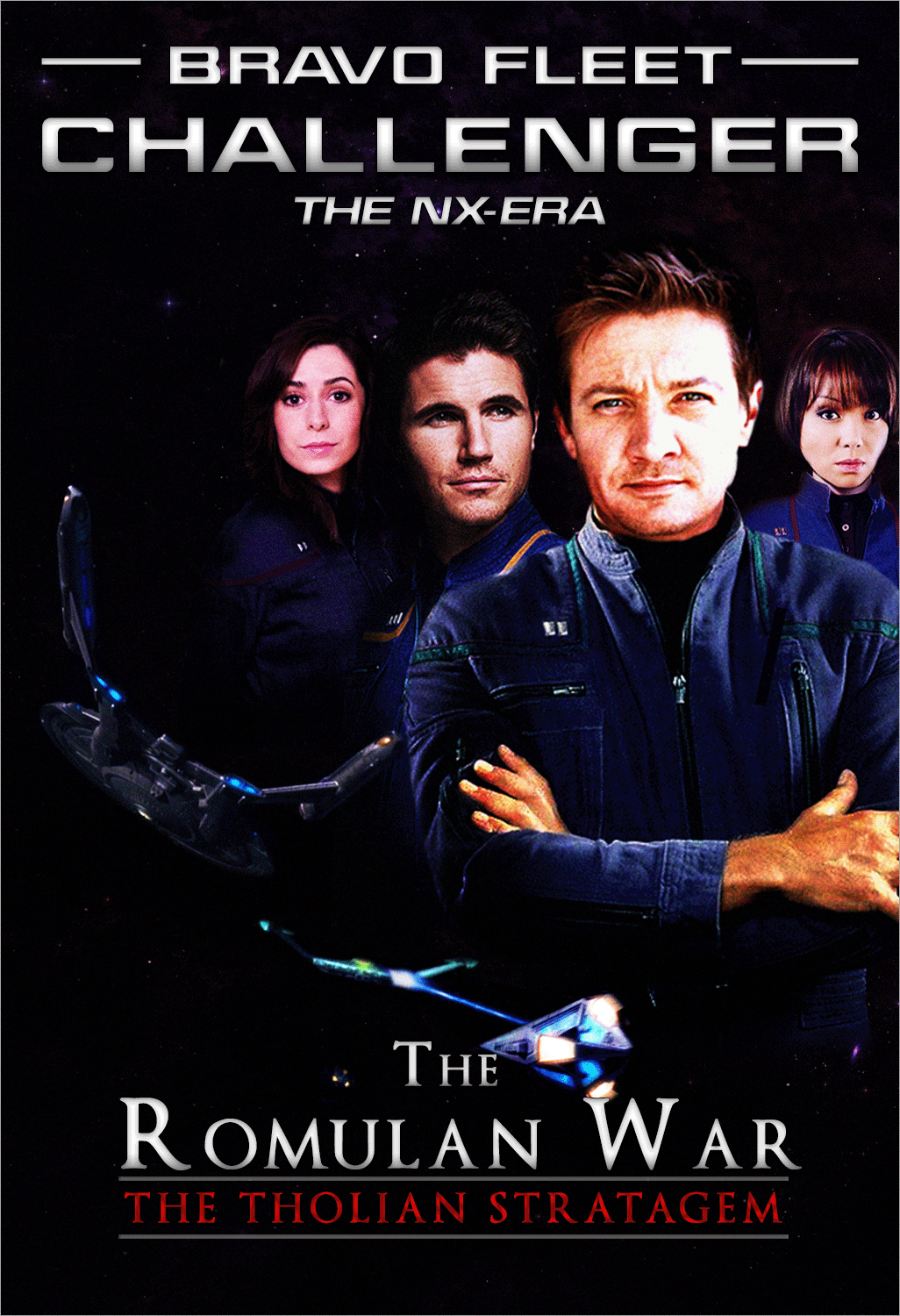 About the Mission
Command

Status

Complete

Total Stories

12

Start Date

02/02/2021

End Date

18/12/2021