Challenger: Birds Of A Feather
When some human ships are under attack, Challenger leaps into action to help them.
Mission Description
With the likelihood of their mission at Denobula being a success, Challenger responds to a distress call from a human colony convoy. After saving them, Challenger escorts them to their new home: Archer IV. However when they arrive they soon find themselves taking on an adversary who is bent on preventing Earth and its allies from expanding any further.
---
Dedicated to the players of Star Trek: Challenger, a role-playing forum-based simulation, who rose to the challenge of making it fun! Here we go again, round two!
---
HISTORIAN'S NOTE
The bulk of this story is set in the year 2155 (ACE) shortly after the Terra Prime events (Star Trek: Enterprise – Terra Prime) and after the arrival of the Challenger (NX-03) at Denobula (Star Trek: Challenger – While the Iron is Hot).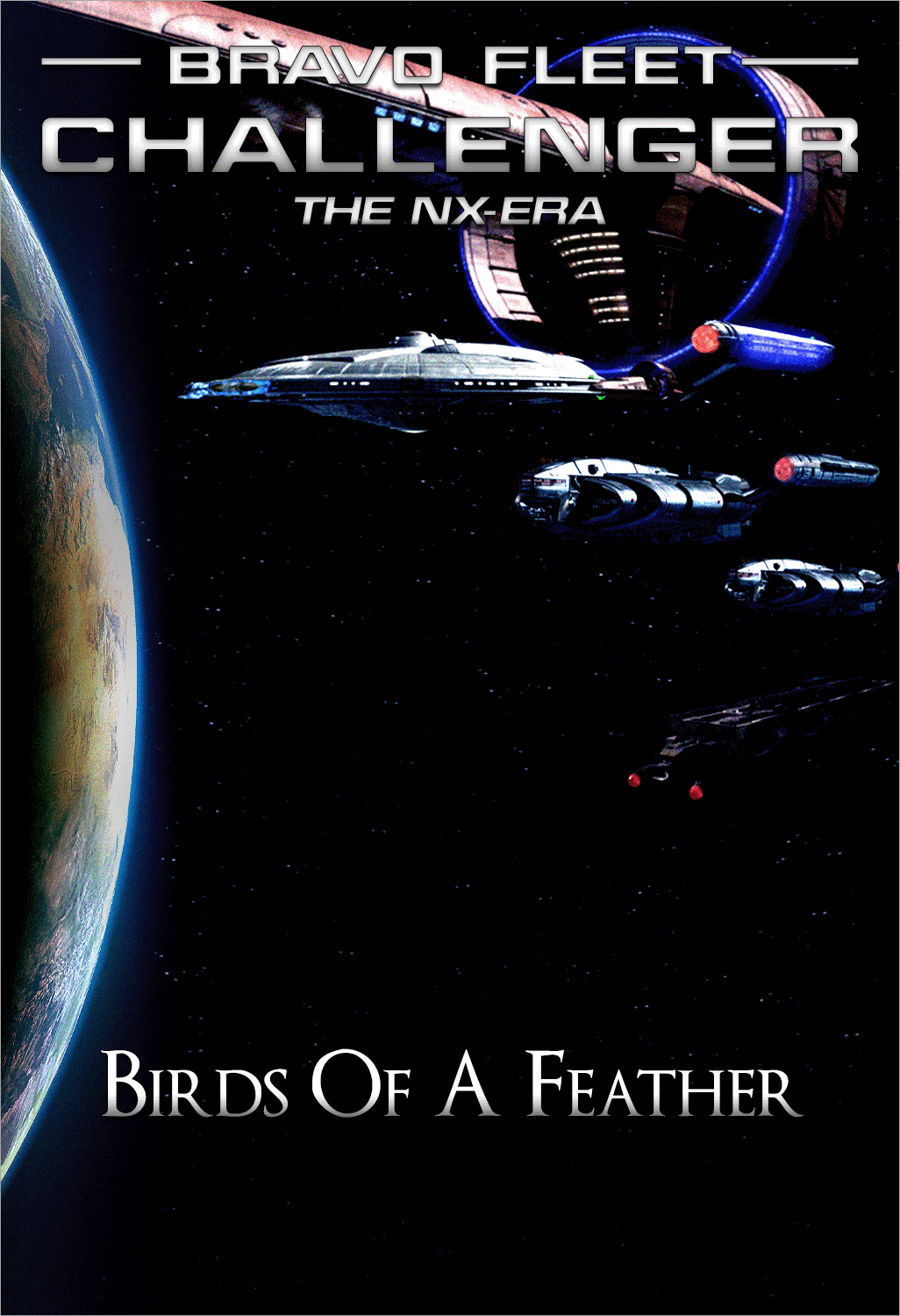 About the Mission
Command

Status

Complete

Total Stories

9

Start Date

09/09/2019

End Date

10/10/2019