USS Devastator: Ωmega
Fresh off their assignment in the Meronia Cluster, the Devastator and crew are faced with an even more dangerous humanitarian mission.
Mission Description
While finishing up humanitarian operations in the Meronia Cluster, associated with the local Federation Colonies, a mysterious message forces the Devastator to investigate further into what may have been causing the bio-crisis in the first place. While their investigation seemingly brings them to a dead-end, rouge elements associated with the fractured Romulan Empire reveal themselves to be the negative influence on a petulant colonial scientist.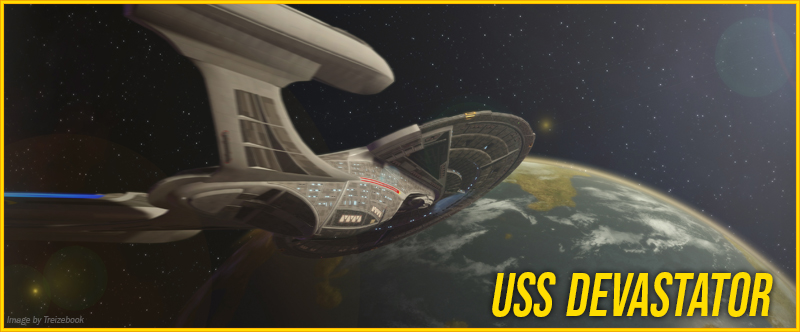 About the Mission
Command

Status

Complete

Total Stories

3

Start Date

02/08/2021