USS Endeavour: Things Fall Apart
Far from the beaten track, the manifestation of Omega molecules threatens the fate of worlds few would fight to save.
Mission Description
Things fall apart; the centre cannot hold;
Mere anarchy is loosed upon the world.
– 'The Second Coming,' William Butler Yeats
Endeavour is still dealing with the fallout of their last mission, not least because it has them committed to a relief operation at the world of Teros, a refugee hub for the Romulan Relocation, and a desperate place for the diaspora to have eked out the past fifteen years. But this mission has not come simply as a matter of compassion, coming off the back of a rescue operation where Endeavour sought to rescue the archaeologist Karl T'Sann from the hands of the Romulan Rebirth Movement. A series of twists and turns has left Lieutenant Kharth, who once lived on Teros, at odds with away team leader Commander Airex – but seems to have triggered Airex's request for transfer off the ship, a stunning move he has refused to explain to any.
Now the manifestation of Omega molecules near Teros means rather than deal with these issues, there is a world to save, far from anyone else who might render assistance – or care for its wellbeing.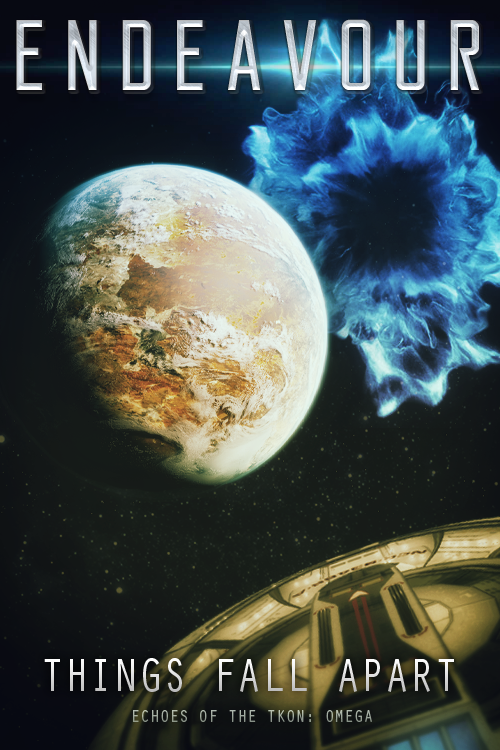 About the Mission
Command

Status

Complete

Total Stories

10

Start Date

24/07/2021

End Date

13/08/2021