USS Arcturus: Andorian En Garde
In preparation for an extended tour in the Delta Quadrant, the Arcturus leads a Starfleet task force in an exercise against the Andorian Imperial Guard.
Mission Description
With the opening of the Barzan Wormhole coming in just a few days, the Arcturus makes port at Guardian Station over Barzan II, where her captain and crew are both surprised by last minute orders from Starfleet: the brand-new flagship will lead the small task group she will take through the wormhole in a war game with the Andorian Imperial Guard, one of the best-equipped and best-trained combat units in the Federation. Under the watching eyes of Vice Admiral Knox and other Starfleet brass, the new crew of the Arcturus must face one last challenge before they begin their mission, all while continuing to learn how to work with one another. A veteran of the Dominion War herself, Fleet Captain Hayden's reputation as a strategist is on the line and she has no intentions of losing.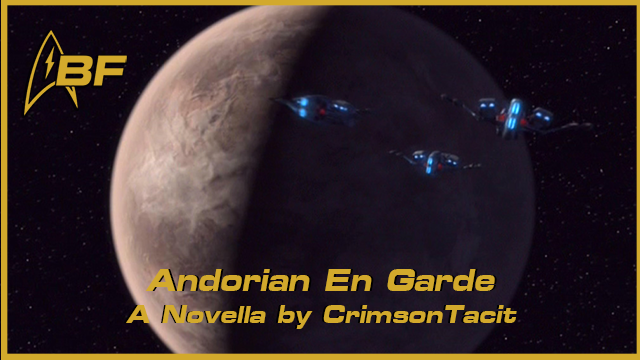 About the Mission
Command

Status

Complete

Total Stories

3

Start Date

25/01/2021