Player & Simulation of the 2nd Quarter (2019)!
Elizabeth Wolf

Posted On
September 14, 2019
Addressed To
All Fleet
Categories
Office of the Chief of Staff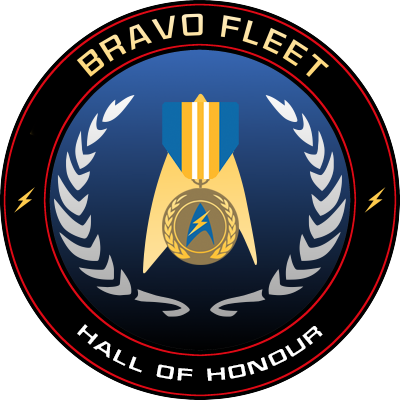 It's that time of year again! Selected from the previous 3 months of monthly award winners, here are the 2nd Quarter 2019 Player and Simulation Winners!
Player of the Quarter
"Lieutenant Griffin had a mammoth task during this mission – both IC and OOC – to piece together the random, untrustworthy clues left by the players and myself. He had to deal with intentional red-herrings, people lying and keeping secrets, and this elusive, unknown Murderer running rampant around Paradise and Pandora. And despite the challenge set, he has risen above and beyond the call of his position and a normal RP writer; he has always done so with grace and the spirit of fun that the mission required. To say that he performed his duties would be an understatement; he has helped to carry this mission successfully through to its narrative conclusion and I hold him in the highest regard for his diligence, patience, and skill. It is easy to be impressed by Griffin for the kind of high-calibre writer that he already is – our previous mission in an alternate universe is testament enough to his talents and carefully crafted sense of character – but as a player, he has outdone himself in the past few months and deserves the highest recognition for his achievements."
Simulation of the Quarter
"I am going to nominate the USS Atlantis this month, I have found their storyline to be quite interesting and a thrill to read, they have offered a good and unique premise for people to join and they keep things moving. It might not be at a super-pace but they move the storyline forward with brilliant writing and with great teamwork and collaboration. The few posts that I did read were all done by multiple members of the simulation and led to some great interactions and story writing from the crew. Their posts are very detailed and provide the reader with a whole lot more than just from point A to point B in the post and the mission, so well done!"