Description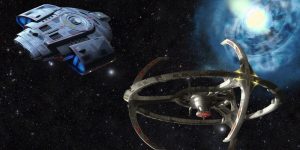 How quickly can you complete this jigsaw puzzle before entering the Celestial Temple to explore the vast regions of the Gamma Quadrant?
Criteria
Submissions must include a screenshot of the completed puzzle which should include the time taken to complete.
Entries will be graded by completeness, with ties broken by time taken to complete the puzzle.
The puzzle must be completed with the 100% pieces and it can not be adjusted.
All submissions should be submitted through the Enter Competition form.