Summary
He grew up in Fernie, a small ski town in the rookies. He excelled in school and spend several years contemplating his future before settling on Starfleet and entering the academy in 2394. While at the academy he enrolled on the Bridge officer track and took an interest in "historic" ship design (Borg and Dominion War era), tactics and fleet operations before graduating with the aim of captaining his own ship and exploring the galaxy.
Appearance
He stands at 201 cm tall and weighs 90kg. He has a lean and wiry frame giving him a thin appearance. He has dark brown curly hair, blue eyes and generally a closely trimmed beard.
Personality
Generally, he is an outgoing individual with people he is familiar and friendly with, including COs, but can seem overly relaxed in professional settings at times due to this. It can and has led people to misinterpret this as indifference or lack of drive when his work isn't taken into account. When he first meets people he presents a different side and tends to be more reserved and formal with individuals he isn't as familiar with.
History
Early Life (2376 – 2394)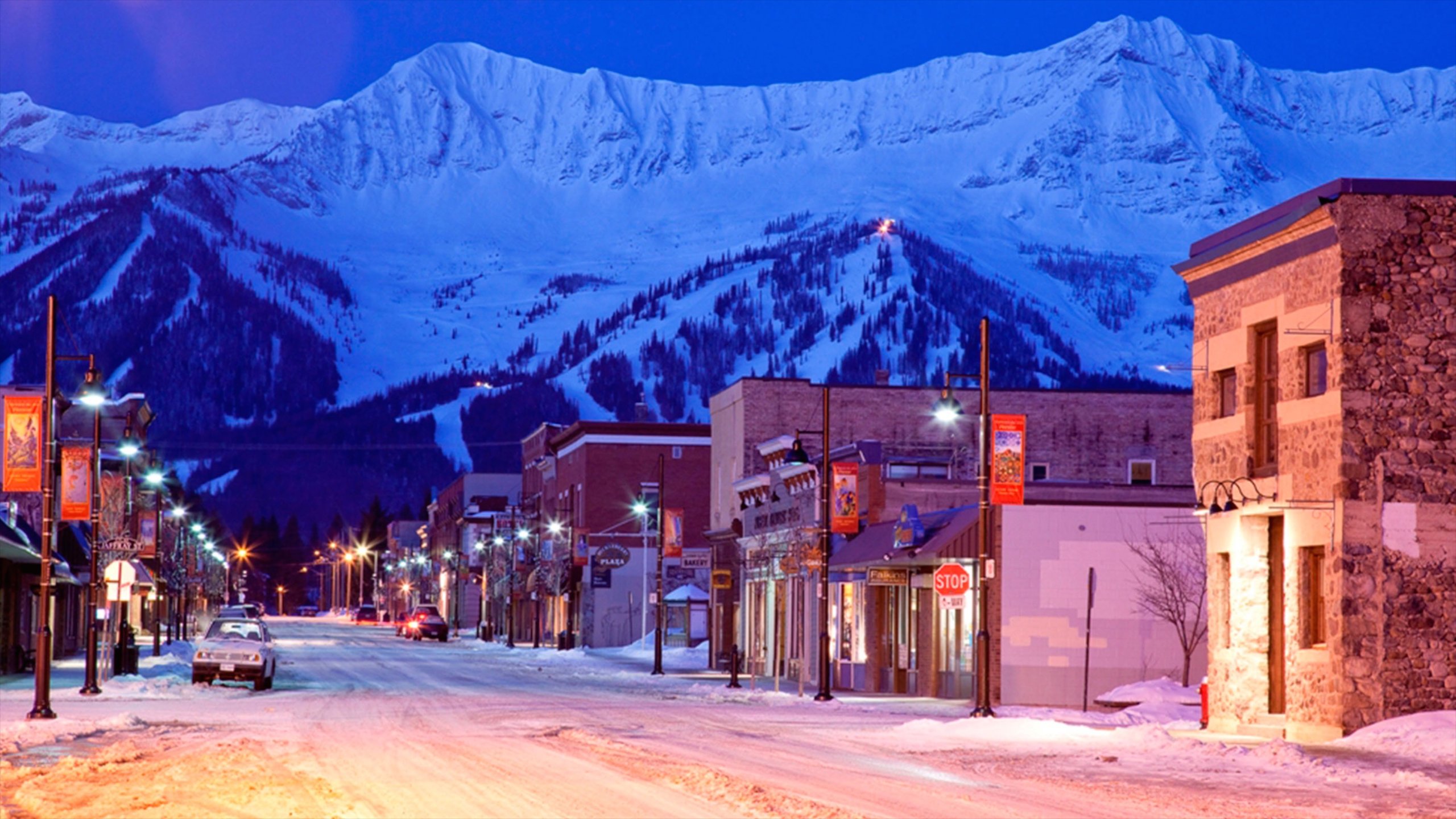 He was born in 2376 and grew up in Fernie, BC (Formerly part of Canada) and is very proud of this fact. His parents (Elizabeth and Robert) were both computer engineers outside of Starfleet and did contracting work across the federation.  He is the oldest of three children with a sister (Krysten – born 2379) and a brother (Chris – born 2381). Kyrsten has followed his path and has joined Starfleet while Chris who has had a more artistic touch has begun developing a series of detective/mystery holo novels based around a wizard trying to get by in 2400.
During his younger years, he spent every free moment outside exploring the rookies which surround the town which instilled a drive to explore the world around him. He believes this helped to push him in the direction of the academy.
Starfleet Academy (Late 2394 – Mid 2397)
He excelled at the academy in both his academic endeavours and with the physical challenges the training put on him. During this time he was able to build friendships with the other cadets and with some of the professors both on earth and during his final year at Starbase Bravo. He showed a special aptitude for tactics and fleet operations during his training and enrolled in the bridge officer track.
For the first 3 years of his training, he was based on earth at the academy where he showed a special aptitude for tactics and fleet operations during his training and enrolled in the bridge officer track. He spent a lot of his free time in simulators both for piloting and running bridge operations when he wasn't relaxing with other cadets. He formed a close relationship with an Andorian cadet with an engineering specialization, Thanen Th'zalnar, who he bunked with through years 1 – 3. During Cynndle's third year he spoke to his professors about transferring to the academy on Mellstoxx II for his final year to get more hands-on operation experience – this transfer was ultimately approved.
After arriving at Starbase Bravo (see story – Arrival at a new home (2396)) Cynndle quickly settled into life on the station. He regularly spent weeks aboard the USS Exeter on training missions supporting younger cadets and earned the right to pilot a Danube-class runabout on regular occasions. When on the station he could be found at Downtime or more often at Brew studying.
USS Dawnbringer (Late 2397 – Late 2399)
His first assignment after graduation was onboard the USS Dawnbringer, a Sabre class escort commissioned in 2371, as an ensign.
Due to the small size of the ship understanding personal boundaries was critically important during the 3-month long patrols to ensure that friction within the crew was kept to a minimum. Cynndle's outgoing and friendly nature proved to be of great help with this and the Captain often had Cynndle help defuse situations between crew members. This results in him being placed in charge of multiple away missions.
During this time the ship was assigned to anti-pirate patrol duties within the local region and its speed and manoeuvrability caused it to excel. During the 2 years, he was on the ship they engaged in combat operations with pirate vessels on 8 occasions while their presence caused them to flee on numerous others. The most notable encounter was in late 2399 when a yet to be identified vessel attacked a civilian cargo vessel near a large asteroid field – after several hours of playing cat and mouse with limited engagements, the USS Dawnbringer and the vessel exchanged concentrated fire resulting in the attacking vessel destruction when its core detonated. The USS Dawnbringer did not escape unscathed, it had multiple hull breaches and lost its warp drive when the core denotation sheered its port nacelle off. In addition to this, the battle cost 8 crew members their lives including the XO/Tactical Officer their lives. With the death of the tactical officer early in the engagement Cynndle took his place and manned the tactical station (see story – Engaging the Unknown (Late 2399)).
Due to his hard work and commitment, he achieved the rank of Lieutenant Junior Grade in as the new century ticked over and was transferred to Starbase Bravo when the ship was taken in for extensive repair.
Starbase Bravo (Late 2399 – 2400)
He arrived at Starbase Bravo as a Lieutenant Junior Grade assigned to Operations to round out his experience and is currently learning his new position. After being aboard a ship for 2 years life back on a station is taking some getting used to.
Following the work and leadership, he demonstrated during the fall of the Romulan Empire, the influx of refugees and the loss of the USS Lorenza he was reassigned to command as a deck officer to augment his training before being promoted to a full Lieutenant.
Service Record
| Date | Position | Posting | Rank |
| --- | --- | --- | --- |
| 2394 - 2396 | Starfleet Cadet: Bridge Officer Track | Starfleet Academy (Earth) | Cadet |
| 2396 - 2397 | Starfleet Cadet: Bridge Officer Track | Starfleet Academy (Starbase Bravo) | Cadet |
| 2397 - 2399 | Junior Bridge Officer/Specialist | USS Dawnbringer | Ensign |
| 2399 - 08.2400 | Operations Officer/Specialist | Starbase 4 | Lieutenant Junior Grade |
| 08.2400 - 2400 | Deck Officer | Starbase 4 | Lieutenant Junior Grade |
| 09.2400 - 2400 | Deck Officer | Starbase 4 | Lieutenant |