USS Daedalus: Hollow Promises
Things are looking rough in the Deneb Sector, a recent Dominion invasion and betrayal at the heart of Starfleet have made some people reconsider their alliegences.
Mission Description
Part of Bravo Fleet Priority Mission: Ashes of Deneb.
Daedalus has been recalled from it's work along the Cardassian border to fly the flag of the Federation as part of the Fourth Fleet's operations in Deneb. Trust is thin on the ground as several groups begin making loud sounds about secession and withdrawl from the Federation, unfortunately some of these groups have got the people to back themselves up.
The crew must attempt to rebuild the lost trust following the sector's recent losses, all the while re-evaluating their own loyalties.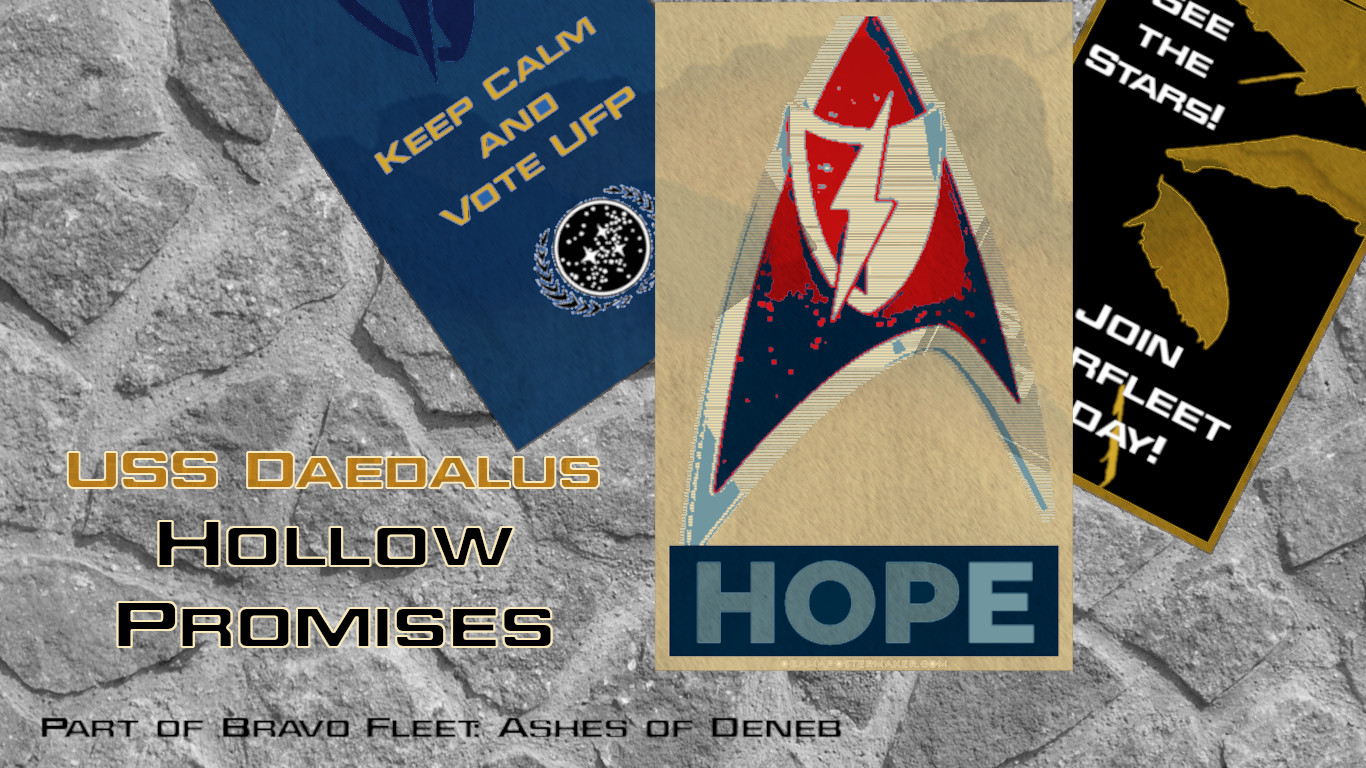 About the Mission
Command

Status

In Progress

Total Stories

2

Start Date

15/09/2023