Challenger: All For One & One For All
Returning home to recover from what should have been an easy diplomatic mission, the crew find themselves dealing with unresolved family issues.
Mission Description
Being rescued by their Andorian allies, Challenger is taken back to Earth for major repairs after it is discovered that war with the Romulan Star Empire has been declared. This short pitstop gives the crew time to visit Earth. For Captain Burton he must deal with the death of his father while others make life-time altering choices that either takes them down the aisle or entering the unknown world of parenthood. Juggling their private lives with their Starfleet ones is not going to be easy.
---
Dedicated to my family – online and offline! 
---
HISTORIAN'S NOTE
The bulk of this story is set in the last half of the year 2155 (ACE) after Challenger's first contact mission with the Deltans (Star Trek: Challenger – The Sky's The Limit).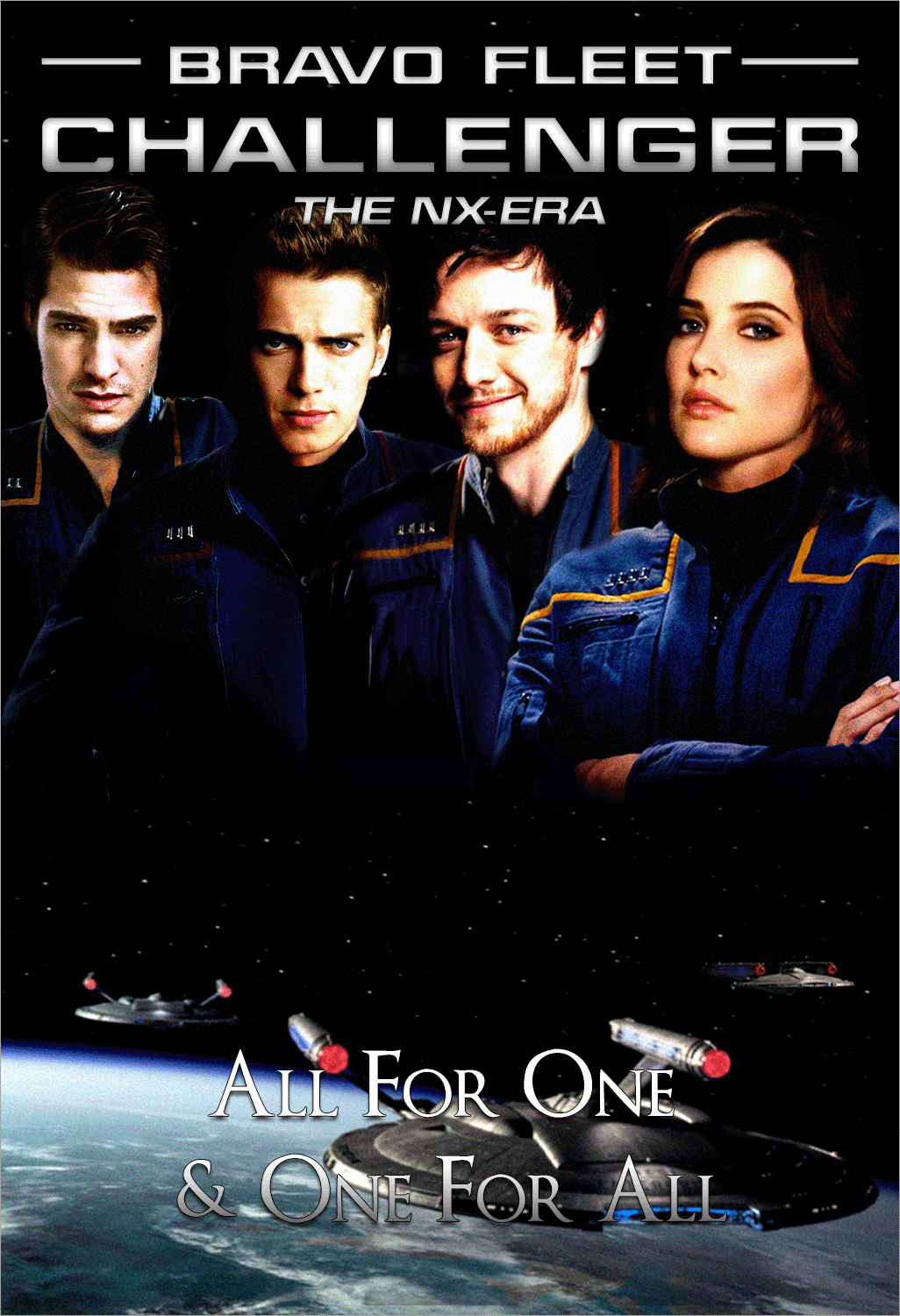 About the Mission
Command

Status

Complete

Total Stories

25

Start Date

02/02/2020

End Date

06/06/2020