Challenger: Hell Hath No Fury
Alliances are tested as Challenger heads to one of the coldest planets in the Coalition!
Mission Description
The Andorian Empire elects a new chancellor, someone who has worked closely with Captain Burton before. A surprise invite from her brings the ship to Andoria to further strengthen ties with Earth's newest ally. All of the diplomatic overtures are binned when an Andorian world is invaded by unlikely aggressors and Challenger is faced with the prospect of going in to battle!
---
Dedicated to the players of Star Trek: Challenger, a role-playing forum-based simulation, who made some incredible characters to write about and enjoy getting to know!
---
HISTORIAN'S NOTE
The bulk of this story is set in the year 2155 (ACE) shortly after the Terra Prime events (Star Trek: Enterprise – Terra Prime) and after the formation of the Coalition of Planets (Star Trek: Challenger – Birds of a Feather).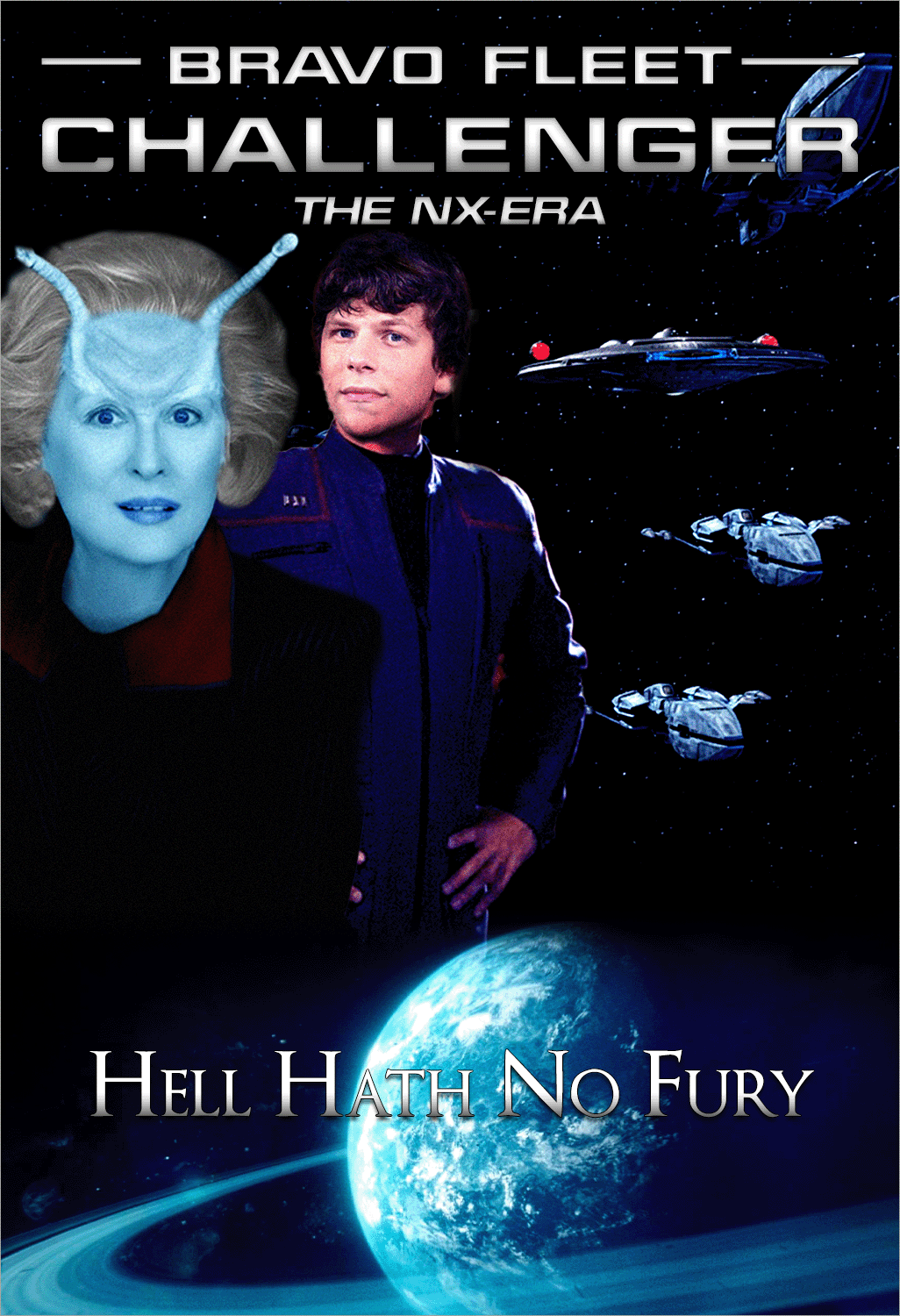 About the Mission
Command

Status

Complete

Total Stories

14

Start Date

10/10/2018

End Date

12/12/2019