Challenger: While The Iron Is Hot
The launch of Challenger doesn't go quite to plan!
Mission Description
The death of a captain and chief science officer, leaves the starship Challenger in disarray before it has even launched. Without any other choice, Starfleet promotes its first officer to assume command. Captain Burton must lead a critical mission to ensure the survival of the Coalition of Planets while bringing together his new crew on their brand new ship.
---
Dedicated to the players of Star Trek: Challenger, a role-playing forum-based simulation. They wrote this first mission with so much creativity and fun! Their writing should be shared with all!
---
HISTORIAN'S NOTE
The bulk of this story is set in the year 2155 (ACE) shortly after the Terra Prime events (Star Trek: Enterprise – Terra Prime).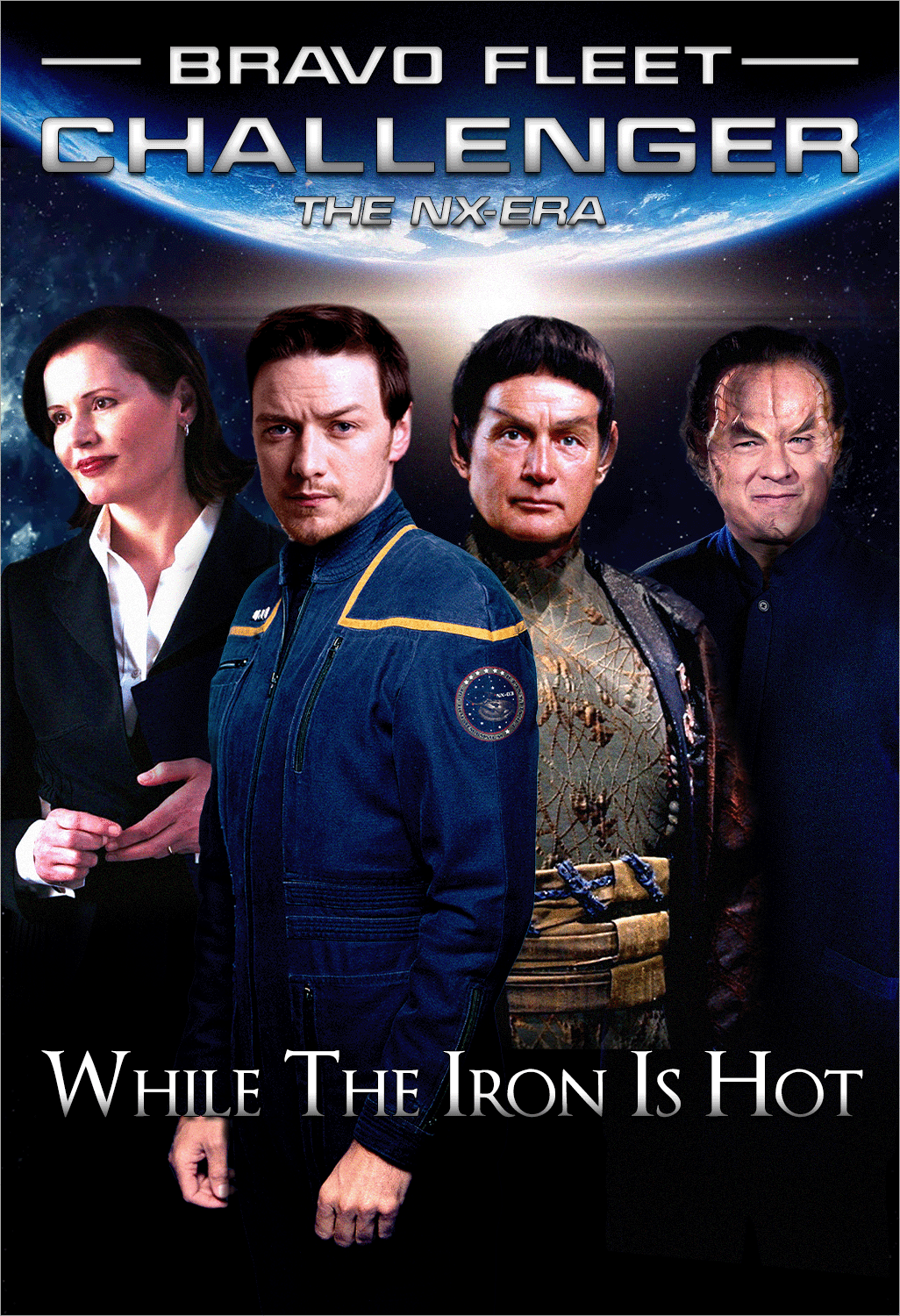 About the Mission
Command

Status

Complete

Total Stories

14

Start Date

08/08/2019

End Date

09/08/2018