USS Endeavour: Promises to Keep
Endeavour closes on the Wild Hunt's base of operations for the final confrontation
Mission Description
The woods are lovely, dark and deep,
But I have promises to keep,
And miles to go before I sleep,
And miles to go before I sleep.
– 'Stopping by Woods on a Snowy Evening,' Robert Frost
Previously:
The USS Endeavour has pursued the Wild Hunt since the pirate gang ambushed them, killing crewmembers and incapacitating their captain. Temporary CO Commander Rourke has been assigned to finish the job – but he has his own tense relationship with the Wild Hunt, as one of their leaders claims to be the presumed-dead Erik Halvard, a Starfleet officer who once served under Rourke. While Endeavour has gotten the better of the group in subsequent encounters, the chase has become increasingly personal. Many crew have lost good friends, with Lieutenant Thawn particularly grief-stricken and furious in turn at the death of former Helmsman Noah Pierce. Others have seen the Wild Hunt's cruelty up close since, with Lieutenant Kharth hearing the story of a mother on the agricultural world of Lockstowe, who stood up to a Wild Hunt raid only for her children to be taken hostage for unknown purposes. While the recent encounter with a stellar phenomenon giving crewmembers flashes of alternate pasts and presents of their lives has brought them closer, there is no explanation for the anomaly's presence so close to the Wild Hunt's holding.
And heading to a rendezvous with other Starfleet ships, there is little time for reflection as the final confrontation looms.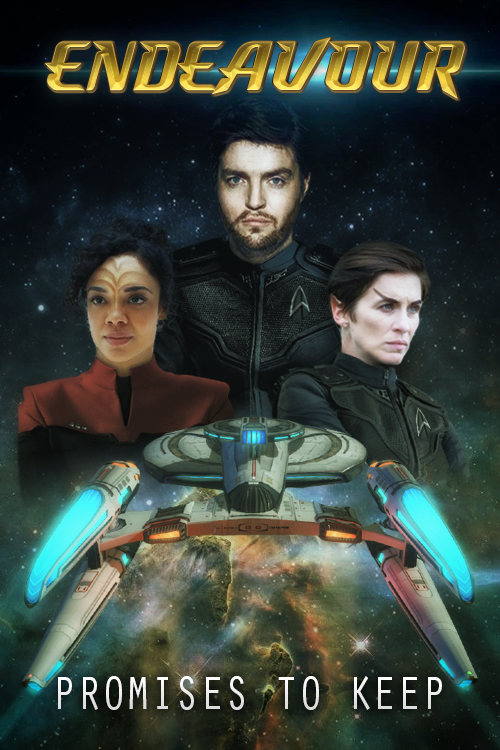 About the Mission
Command

Status

Complete

Total Stories

11

Start Date

01/02/2021

End Date

01/02/2021