USS Arcturus: Epsilon Indi Calling
Before even boarding the Arcturus, First Officer Lancaster must defeat a deadly plot with his crewmate's lives hanging in the balance.
Mission Description
As the Arcturus prepares to depart Epsilon Indi Station for the first time under the command of Fleet Captain Elizabeth Hayden after four long years of construction, she awaits the final members of her 2,500-person strong crew. Executive Officer, Captain Michael Lancaster, along with the ship's Security Chief, Communications Officer, and his husband, Dr. Luca Sheppard, while still en route with one of the Arcturus's new Waverider shuttles stops to respond to a distress call from the Raven-class transport Janice Rand, and finds himself and the rest of the newly-assembled crew thrust into the heart of a plot against their mission before it can even begin.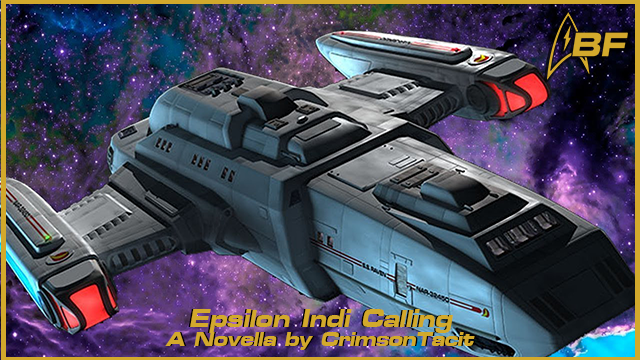 About the Mission
Command

Status

Complete

Total Stories

15

Start Date

24/01/2021

End Date

24/01/2021