Merry Christmas!… Santa has arrived!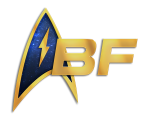 Merry Christmas, Bravo Fleet! On behalf of the entire BFA, we hope everyone is having a fun and safe holiday.
One of the things that we did not too long ago was to reinstitute the merit award system for people who were putting in above and beyond work for BF. We're at, more or less, the six-month mark from when the current administration took over and Bravo Fleet was brought back from some pretty bleak circumstances. Without the general membership, this wouldn't have been possible. However, there were also some exceptional leaders who did their part to make sure Bravo Fleet would be sticking around. In the new merit system, it's relatively a chain of command on who is awarding what. Ship COs award their members, task force staff award ship COs, BFA members award task force staff. I always highly encourage people throughout the fleet to award their members appropriately! There is a form right in the BFMS to make it nice and easy (we like easy!).
But… then that leaves me to award BFA members. I'm going to do exactly that today, on Christmas, to show my appreciation for all their hard work. Not all of these people are BFA members, but all have been working directly with me in some form or another over the past six months.
These awards will be added to the appropriate dossiers over the next week as the BFMS decides it does or does not want to cooperate. Congratulations to all!