Description
With Omega put to rest for the time being, the time has come for the Federation to focus it's efforts on rebuilding. Damage has been assessed to the outermost reaches of the of the Milky Way. By order of Starfleet Command, the Fourth Fleet must turn it's focus to rebuilding; repairing relations with old neighbours and forging relations with new ones.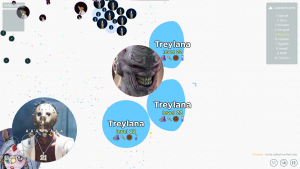 Using the platform of your choice, play the following game called Mitosis in "Solo Mode". You must register an account in order to gain levels by building your mass. Experience is earned upon being eliminated from the match.
Criteria
Entries must include a screenshot showing the player's level and mass.
Points will be calculated using the following formula: Player Level * Mass
In the event of a tie, placement will be based on the earliest submission.