USS Hathaway: Episode 16: The Inner Sanctum (The Lost Fleet)
With their Captain injured, Kauhn and crew must contend with instructions for a covert mission and cooperation with the Cardassian 3rd order when they are tasked with liberating the home world of one of their own...
Mission Description
With their Captain fighting for her life aboard the Task Force flagship, there is no rest for the wicked as a new mission falls into the laps of the ever willing Hathaway crew. Having been rather unceremoniously promoted to Captain in the absence of any sort of commanding officer, Captain Kauhn has conducted a reshuffle that pushes several officers out of their comfort zone at a point in time when stability would be greatly appreciated by all. But an opportunity to join forces with ships of the Cardassian Third Order and liberate the home world of one of their own is not to be missed. As always, though, it is never that easy.
Considered almost mythical by the Ungeat people due to the impossible nature of navigating to them, a secret network of open air caves is home to The Sanctum, a covert Starfleet listening post, which, until the invasion, was monitoring Breen relations with the K'zinti. Since the listening post went dark after the initial invasion, Starfleet had been looking for the right time, and right crew, to recapture it. With the liberation of Un'gar a smokescreen, Kauhn and crew would have the unenviable task of retaking The Sanctum and turning its eyes and ears on the Breen and their Dominion allies…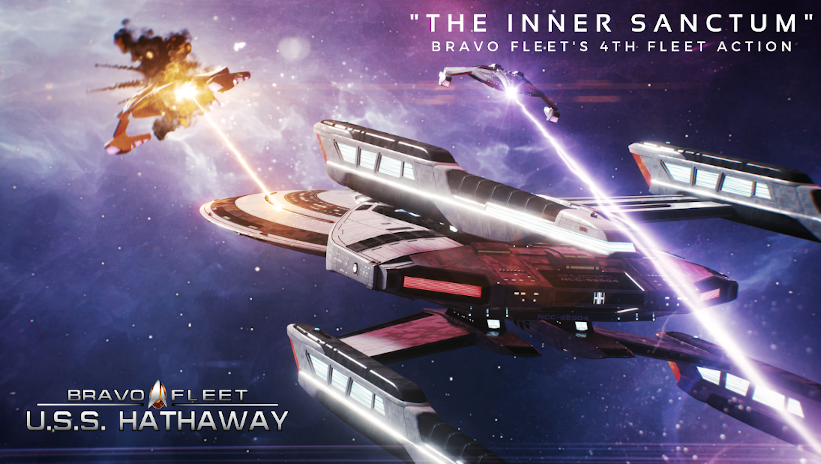 About the Mission
Command

Status

Complete

Total Stories

6

Start Date

30/05/2023