Greeting Fellow Fleeters!
It's been a while since you have seen anything from me, but don't worry I am still here and I have some great news! We are planning a gaming night and would love for the whole fleet to get involved!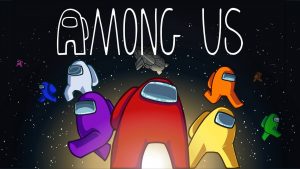 If you can't guess from the photo and the title we are planning a night of Among Us! If you have never seen Among Us let's just say you better be good at lying or good at telling the truth because this game will test your abilities. If you have no idea of the game here is a link to the game on Steam: https://store.steampowered.com/app/945360/Among_Us/
What better way to prep for the wonderous Holiday season than killing your friends and lying about it? If you can give me a better answer I'll wait! In all seriousness, though we want you to come and join us on Saturday, December 11th at 8 PM EST. The game allows 15 people in one game so it could be utter chaos, but that just makes it better. Who knows you may see members of the BFC in the game.
So please mark your calendars and get ready for some backstabbing fun courtesy of the Gaming Office. We will make sure and provide share information for voice chat in the #gaming area of the BF Discord server.
AlSO if you are not aware the fleet Discord now has a handy event area where you can see the event and check if you are interested which would be a huge help so we know the amount of people who will be joining. The screenshot below shows where you will see it on the server.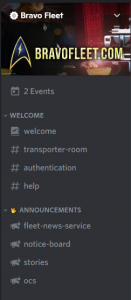 You can also access it directly through this link: https://discord.gg/FBCpaHnN?event=914343815358320721
Make sure and remember fish are friends, not food…wait wrong thing. I meant to say remember your friends aren't always your friends especially those Among Us!
Alright, a cheesy joke I know! I'm signing off for now! Hope to see you on the 11th.
Darth!