Fiction Vignettes: Orbis Non Sufficit
Description
A fiction vignette is a short, evocative piece of writing that captures the essence of a moment, painting a picture with words. Often, they focus in particular on the feelings or memories that a scene invokes for a character. They are tight, focused exercises in lean and efficient language.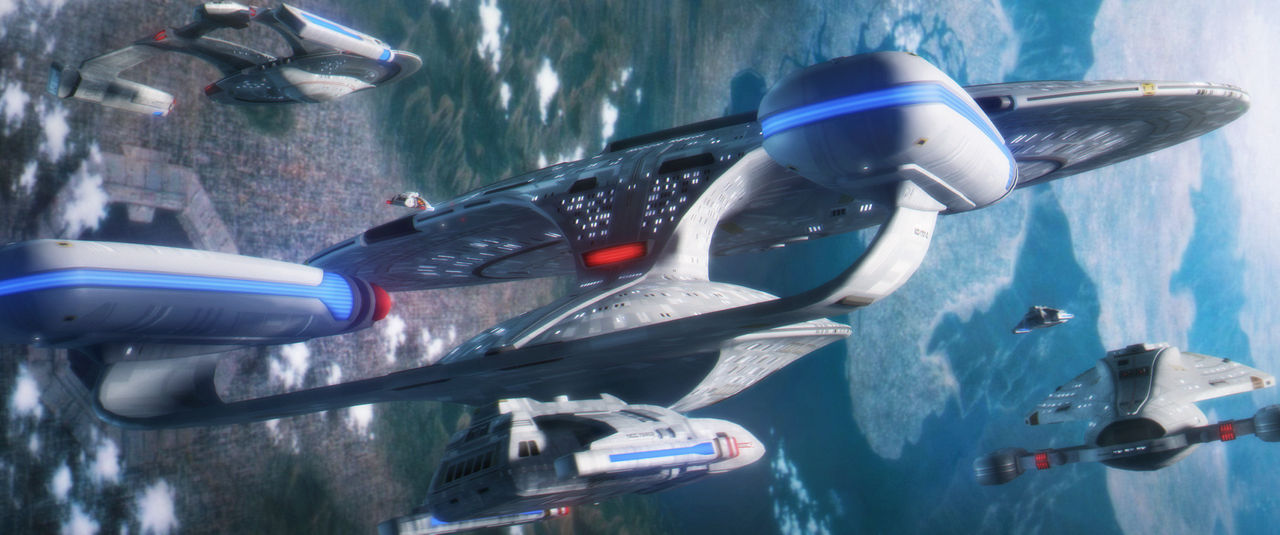 For this competition, you will be writing a 250 to 500 word vignette inspired by the image above, Jetfreak-7's "Orbis Non Sufficit" (Latin for 'the world does not suffice'), which depicts three starships and three runabouts exploring the Dyson Sphere first discovered by the Enterprise-D in TNG: "Relics". 
Here are some angles you could explore:
Imagine your own starship or squadron exploring the Dyson Sphere or a similar ancient megastructure.

Recount a character's prior service on one of the ships in the image during a survey of the Dyson Sphere, capturing how being inside such a structure felt.

Have a character look back on historical documents related to the exploration on the Dyson Sphere. Do they make them feel envious of those that got to go there first? Excited for future exploration missions? Scared of the powers that would need to exist to create such a sphere?
Submission Instructions
Stories should be posted to the BFMS. The submission box should contain a link to the story and an artist's statement of up to 250 words describing what you were hoping to accomplish and how the story you are submitting was inspired by the prompt and the image. Note: if the vignette you are submitting is part of a longer post, you should mark the vignette off in a block quote and indicate that as such in your submission. Nothing outside of the block quote will be considered for grading.
Entrants are encouraged to proofread their work thoroughly, as short genres of writing like this make typographical errors more noticeable.
Criteria
Submissions must contain a link to a BFMS story and an artist statement of up to 250 words, as described above.
Submissions must be between 250 and 500 words.
Submissions will be graded using the Bravo Fleet Fiction Rubic. The submission with the highest number of points will win. If two stories receive the same number of points and the judge cannot otherwise distinguish between them, the time of submission will be used to break ties.