Medal of Achievement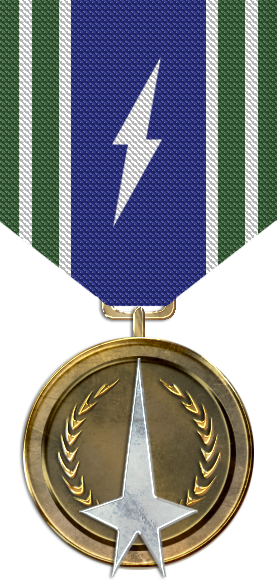 Those who receive the Medal of Achievement have shown a strong level of activity within their Task Force or Task Group through gaming, participation and placement in competitions and events, or having worked on small-scale projects.
Criteria
Nominated by a TGCO or higher.
All nominations must provide evidence, proof, and/or testimony that the nominee is deserving of the award.
All nominations will be reviewed in full by Office of the Chief of Staff, who will decide to approve or reject the award.
Recipients