Starfleet Silver Star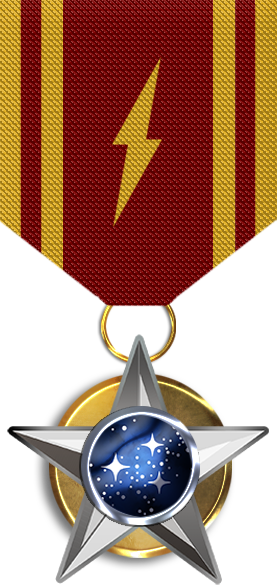 Awarded by Hall of Honour judges to members of Bravo Fleet who earn 2nd place in a competition. Members who earn this award earn their name in the Bravo Fleet Hall of Honour.
Criteria
Awarded to a player for earning 2nd place in a Fleet Action competition.
Placing in a competition is determined by the competition judge and confirmed by the Office of the Chief of Staff.
Recipients