Medal of Honor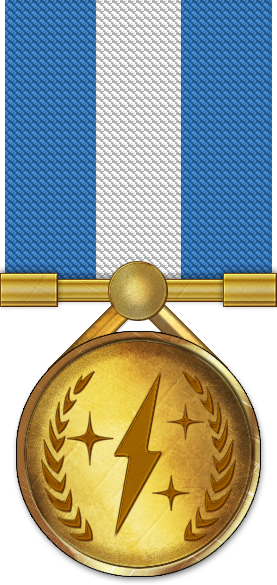 The highest honor any Starfleet officer can hope to achieve throughout their career is the Starfleet Medal of Honor. The Medal of Honor is generally awarded for consistent service far above and beyond the call of duty, growth of the organization, and/or introduction or creation of an aspect that promotes the organization as a whole either internally or externally.
Criteria
Nominated by a member of the Bravo Fleet Senior Staff.
Nominations must include evidence within the submission.
Confirmed by a two thirds vote of the Bravo Fleet Admiralty.
Recipients