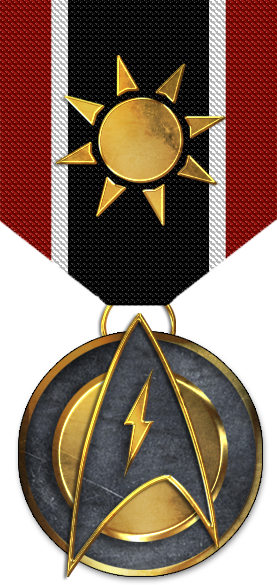 Awarded for achieving first, second, or third place in an official, non-Fleet Action competition determined by the Tier of the competition.
---
Date
Apr 18, 2021


Quantity
1

For placing 2nd in the Star Trek Trivia Challenge! Congratulations!
---
Date
Apr 12, 2021


Quantity
1

Congratulations for completing the 2021 STO First Contact Day Scavenger Hunt! You achieved a second place win by correctly identifying six of the eight Easter eggs you had submitted out of a possible nine.