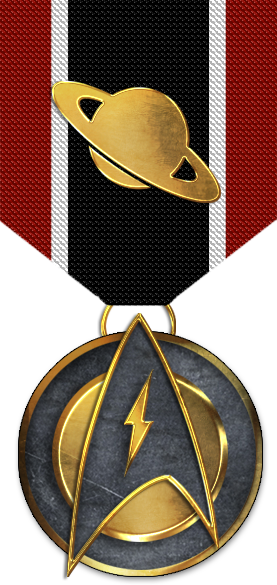 Awarded for achieving first, second, or third place in an official, non-Fleet Action competition determined by the Tier of the competition.
---
Date
Feb 27, 2021


Quantity
1

Congratulations on your third place finish for the 2021 STO Klingon Recruitment Event! Qapla'!
---
Date
Dec 28, 2020


Quantity
1

Gunboat Diplomacy: Third Place Winner!
---
Date
Oct 10, 2020


Quantity
1

3rd place – Discovery Puzzle Competition
---
Date
Sep 03, 2020


Quantity
1

For placing third in the "Let's Finish What We Started" competition