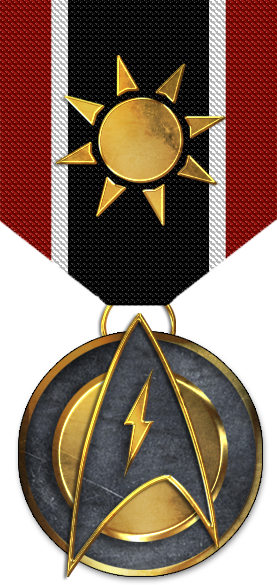 Awarded for achieving first, second, or third place in an official, non-Fleet Action competition determined by the Tier of the competition.
---
Date
Apr 12, 2021


Quantity
1

Placing 2nd in the Archanis Map Puzzle Game.
---
Date
Feb 27, 2021


Quantity
1

Congratulations on your second place finish for the 2021 STO Klingon Recruitment Event! Qapla'!
---
Date
Jan 14, 2021


Quantity
1

Placed 2nd in the Romulan Diaspora STO Azura Nebula Rescue Blitz Comp