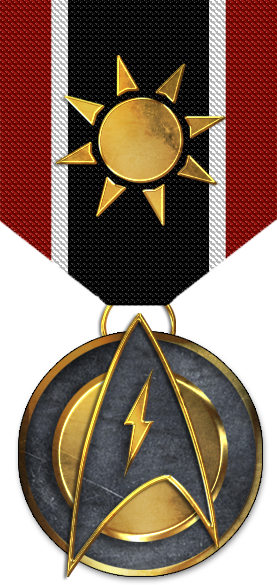 Awarded for achieving first, second, or third place in an official, non-Fleet Action competition determined by the Tier of the competition.
---
Date
Dec 28, 2020


Quantity
1

A Shake Heard Round The World: Second Place Winner!
---
Date
Nov 24, 2020


Quantity
1

Earned 2nd place in TF86's Adventures in the Triangle STO pirate gathering contest.