USS Odyssey: We Shall Not Cease From Exploration
While receiving final repairs and crewmembers, the Odyssey prepares to head back to the Delta Quadrant, but is the crew back to normal after the Frontier Day disaster?
Mission Description
At Starbase 38, the Odyssey (along with the rest of its squadron) crew is preparing for its return to the Delta Quadrant. The recent Frontier Day disaster has left everyone on the ship feeling unsettled. Things aren't quite the same, and it is proving difficult to help everyone come to terms with what happened. 
New crew members start to find their place in new positions, while familiar faces return bring some comfort. Will the crew ever return to how they were, and are they truly ready for what the Delta Quadrant awaits them?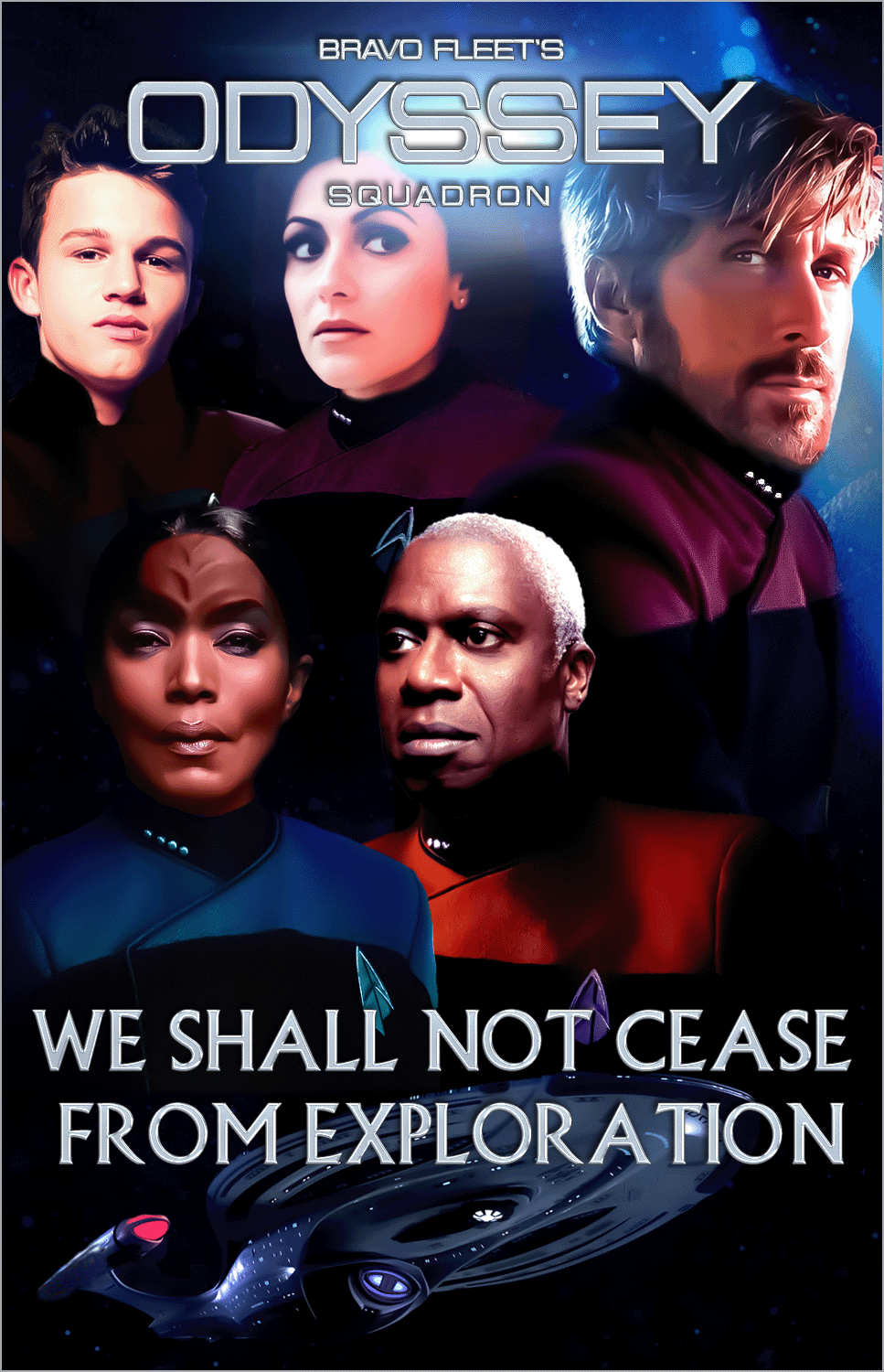 About the Mission
Command

Status

In Progress

Total Stories

5

Start Date

17/08/2023

End Date

30/09/2023