USS Columbia: Make Hay While The Sun Shines
The Columbia is off to help some locals with their harvest.
Mission Description
The USS Columbia has left Avalon Fleet Yards to make way to the Grazerite farming colony on Villam IV. The colony is celebrating the Month of Forage, an old Grazerite tradition to celebrate what food they have been able to grow and find among their fields. Sadly, the inhabitants have been devastated by recent weather issues that have destroyed many crops. To prevent the people starving, the Columbia will help Villam IV update its weather control system, provide the colonists with the food they have lost and deliver the final parts needed to build a new science station on the sea floor. 
The following tasks have been assigned to these departments:
Command: oversee the delivery of the food supplies
Operations: oversee the updates to the weather system (this will include upgrades to the colony's power system) and/or the installation of the new science station
Science: provide aid to anyone suffering from malnourishment and/or

investigate the bizarre weather patterns

All: enjoy the festivities after the work has been completed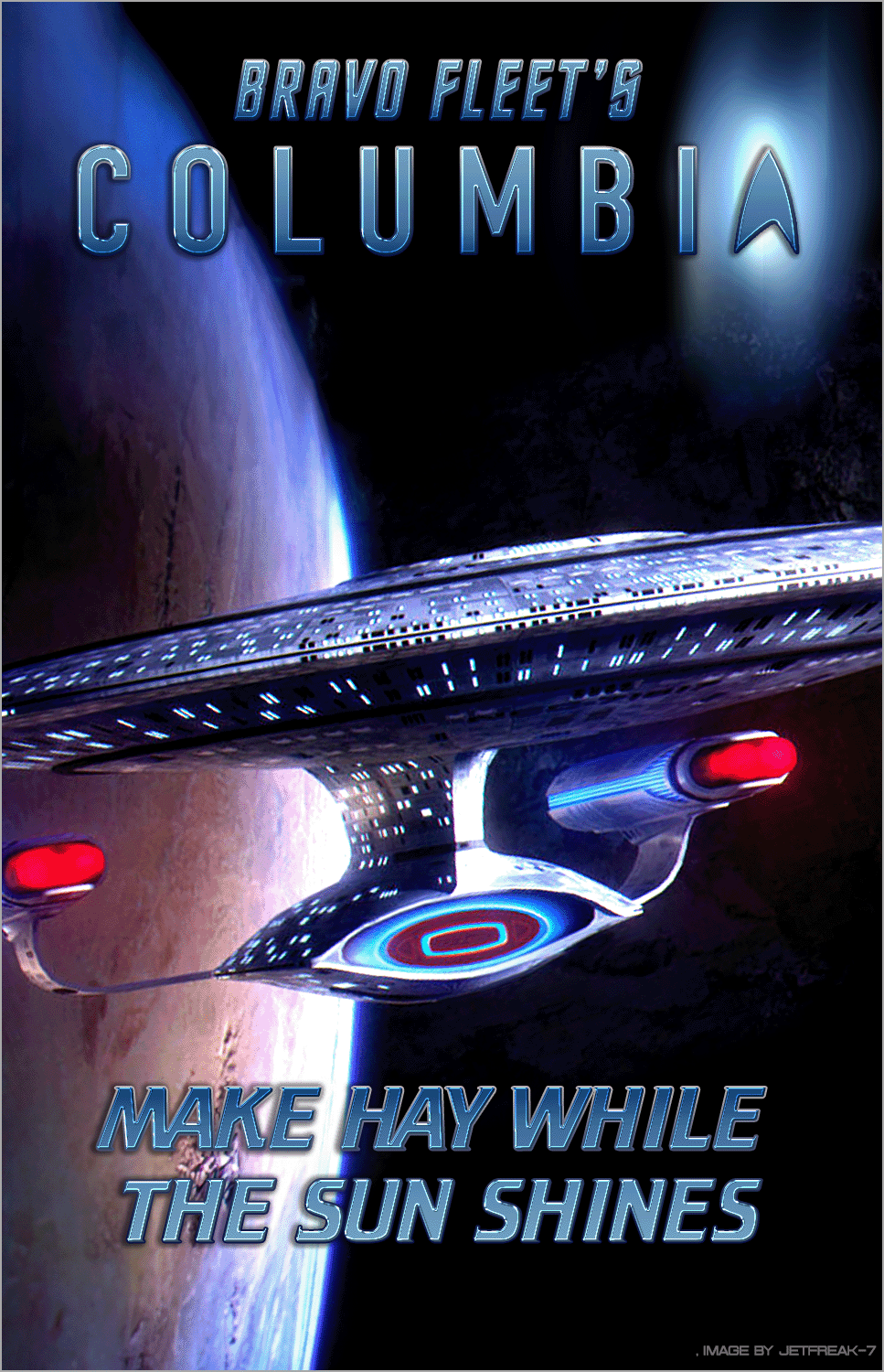 About the Mission
Command

Status

In Progress

Total Stories

8

Start Date

13/08/2023

End Date

15/10/2023