USS Mackenzie: Mission 2: Wayward Sons
Captain Harris and the crew of the Mackenzie are sent into the Delta Quadrant to assist with ongoing situation involving Blood Dilithium. Before they depart on their orders, a message comes from home asking to find two wayward brothers from the Harris family.
Mission Description
In the far reaches of the Delta Quadrant, the need for help is extraordinary, and the USS Mackenzie is dispatched with the rest of the Fourth Fleet to bring some order to chaos.  Before they pass through the wormhole, Ambrose is contacted by his family.  Two of his cousins stole two Harris Transport ships and convinced a full crew – including Ambrose's 18-year-old sister, to join them on a mission through the wormhole in a search for the riches of this new Dilithium.  They haven't been heard from, and the family is worried.  What lies beyond the wormhole in the vast, unknown, and dangerous Delta Quadrant will challenge each member of the Mackenzie crew as they must find ways to help as many as they can…while searching for the lost Harris crew.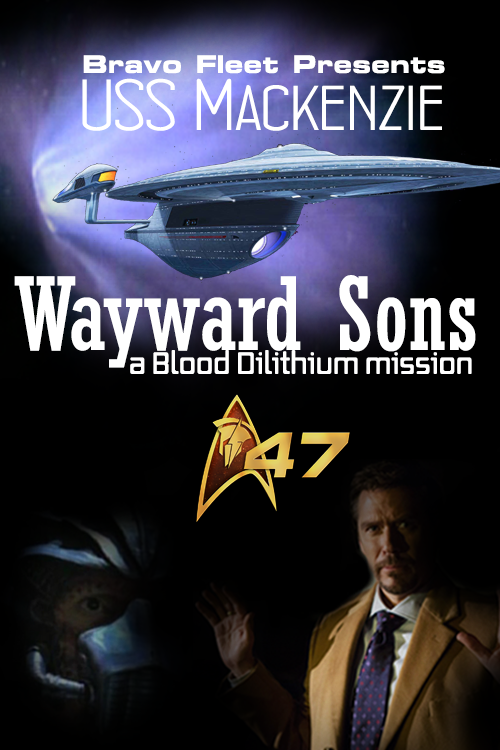 About the Mission
Command

Status

Complete

Total Stories

50

Start Date

28/10/2022

End Date

07/12/2022