USS Odyssey: Exhausted Avenue
The ramifications of the temporal paradox from the Paulson Nebula finally hit the crew of the Odyssey.
Mission Description
No-one can turn back the hands of time, so what has happened and what will happen plagues the crew of the USS Odyssey and all they want to do is to return to what they knew before: exploring the galaxy! However the ghosts of the past must not be ignored as the paradox the ship had to endure will still take place again in various timeframes and for it to be successfully broken as it was (and will be) some things will have to change!
For Lieutenant Tomaz, an unexpected promotion to lieutenant commander forces him down a route in his career that he must now begin preparing for.
For Alfie McCallister, the start of his Starfleet career begins but is it truly something he now wants? Or is it something he now feels he must do in honour of his fallen mother and his father that he idolises?
For everyone else, visitors from the Department of Temporal Investigations open up recent wounds as they start to debrief those heavily involved in the Century Storm paradox.  Within days of knowledge being shared, especially for some who have kept it a secret for a long time, a certain agent begins to cause some headaches for the crew as it comes to light  that time is not the only thing that will cause ripples among everyone.
Will the Odyssey crew truly ever recover from another traumatic mission? Will Captain McCallister return to the centre seat?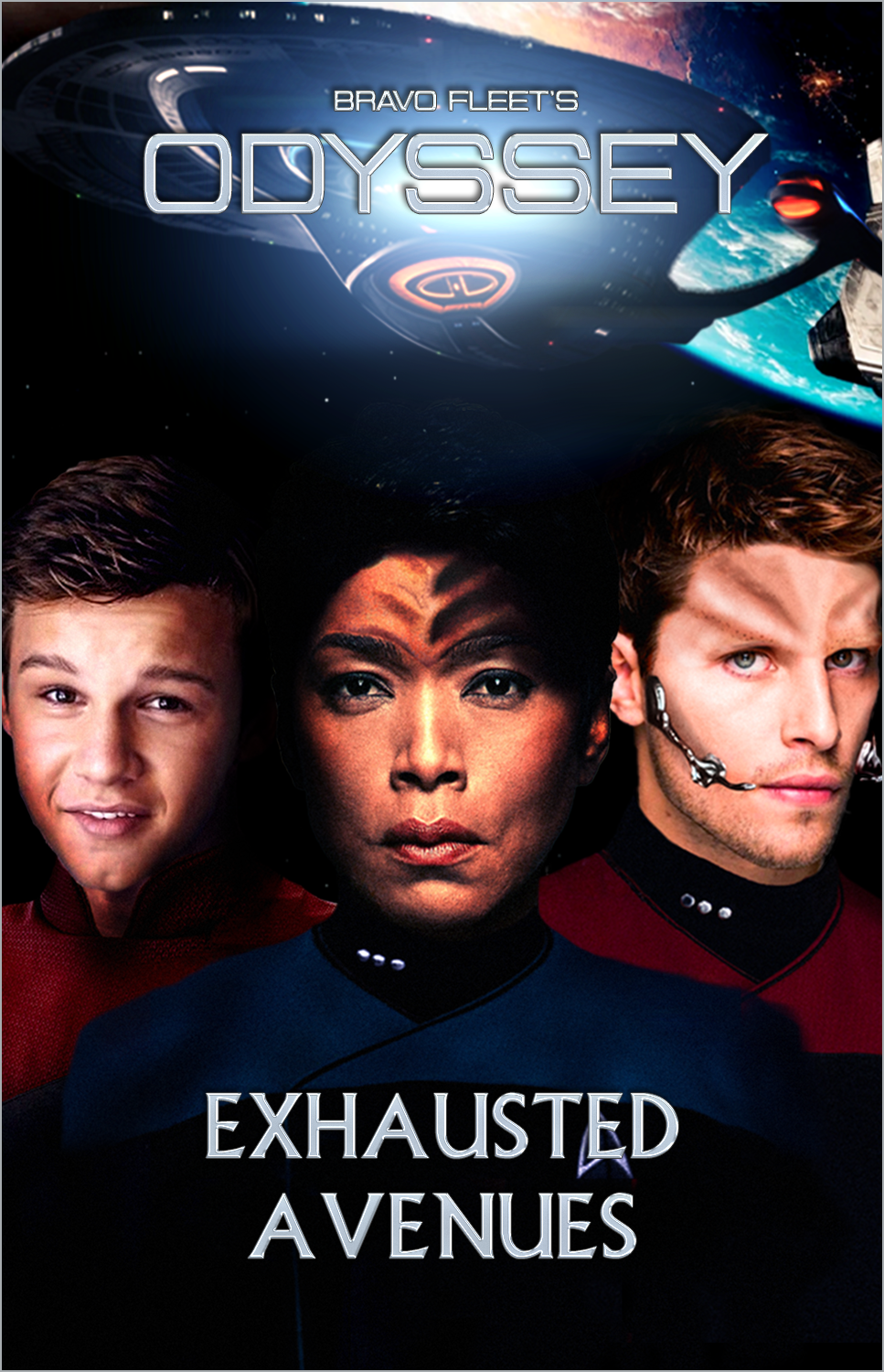 About the Mission
Command

Status

Complete

Total Stories

12

Start Date

26/03/2022

End Date

22/05/2022