USS Endeavour: A Handful of Dust
As the Century Storm ravages the Paulson Nebula, Endeavour is sent to rescue the lost USS Odysseus, whose complement includes several individuals dear to the crew...
Mission Description
And I will show you something different from either
Your shadow at morning striding behind you
Or your shadow at evening rising to meet you;
I will show you fear in a handful of dust.
– 'The Waste Land,' T.S. Eliot
Twenty years ago, Cadets Karana Valance and Cassia Aquila met at the Academy and formed a bond of lifelong friendship. One year ago, the USS Endeavour pursued and destroyed the Wild Hunt pirate group, aided by Commander Aquila's USS Odysseus.
Three months ago, Lieutenant Commander Davir Airex, Chief Science Officer of the USS Endeavour, demanded a transfer with no notice and no explanation to those closest to him. Not to Valance, his closest friend. Not to Lieutenant Kharth, who had known the Trill best when he was Davir Hargan, their relationship never recovered from his changes after Joining.
The Century Storm may include the manifestation of subspace anomalies set to contort the boundaries of time and space, but with the USS Odysseus lost in the Paulson Nebula, it needs no such phenomena to dredge up the past…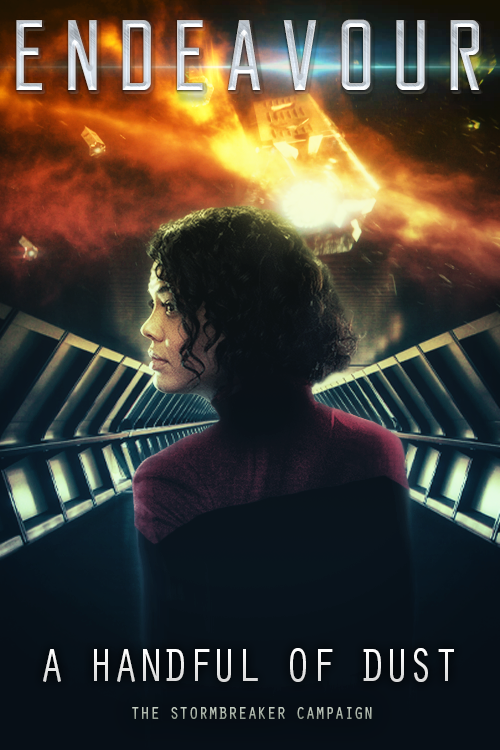 About the Mission
Command

Status

Complete

Total Stories

30

Start Date

05/02/2022

End Date

19/03/2022