USS Saratoga: Facing the Storm
The Saratoga is being sent to the Paulson Nebula to help evacuate the colonists of Aarius VII from the pending ion storm that is raging the nebula.
Mission Description
"Life isn't about waiting for the storm to pass…It's about learning to dance in the rain."
― Vivian Greene
In the mist of the Paulson Nebula lies Aarius VII an inhabited planet with Federation colonists down below. Ion storms have been ravaging the nebula which is unusual, the crew of the USS Saratoga is being dispatched to evacuate the inhabitants of Aarius VII relocating them on a temporary basis until the storm passes and Aarius VII is deemed safe to be brought back home. The ion storm faces many dangers to the ship if it were to hit at any point in the rescue, can they get out in time or will they be the ones needing rescuing as well?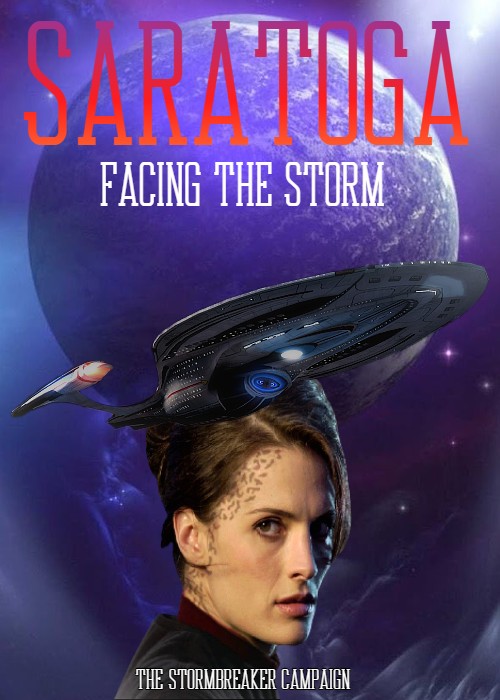 About the Mission
Command

Status

Complete

Total Stories

7

Start Date

05/02/2022

End Date

20/03/2022