USS Argonaut: Empok Nor
The classified social experiment led by the Cardassian Union involving the possibility of integrating with the greater galactic community.
Mission Description
Empok Nor, situated in the Trivas System, was long abandoned by the Cardassian government and left adrift, the victim of looting on a number of occasions since being left behind in 2372. As borders continued to change, so too did the fate of the once forgotten station. In the aftermath of the Utopia Planetia incident, the Cardassian Union was given back control of the Trivas system, and with it came the seeds of an idea. Even with the vastly limited resources available to the Detapa Council, Empok Nor was slowly restored to her former glory in secret. The mastermind behind the restoration, Chairman Ila Rekal, hoped to use the station as the test bed for cultural exchanges with the Federation and her allies, a place where goods and information could flow freely under the flag of building diplomatic relations and to shed new light on the Cardassian people in the eyes of the greater galactic community. This is the story of how her plan played out.
Empok Nor is a fiction constructed primarily to explore the Cardassian people and their interactions with the Federation. The station is, at it's heart, a Cardassian station run by personnel loyal to the Detapa Council and their interests. Federation presence on the station is limited, and they hold no real authority in the running of the station. They are guests, and while they might be important to the aims of the Cardassians, they are not in control.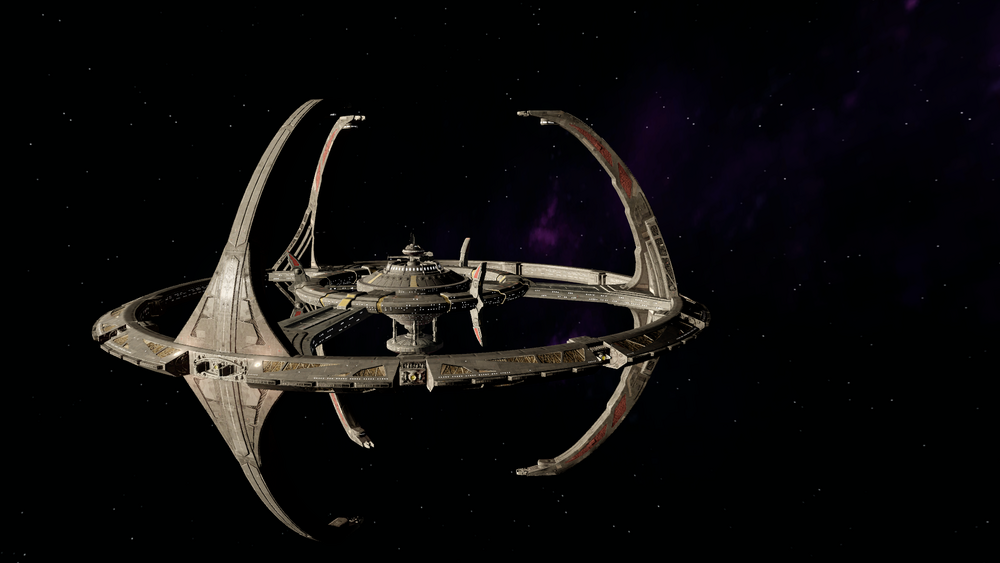 About the Mission
Command

Status

In Progress

Total Stories

4

Start Date

08/11/2020